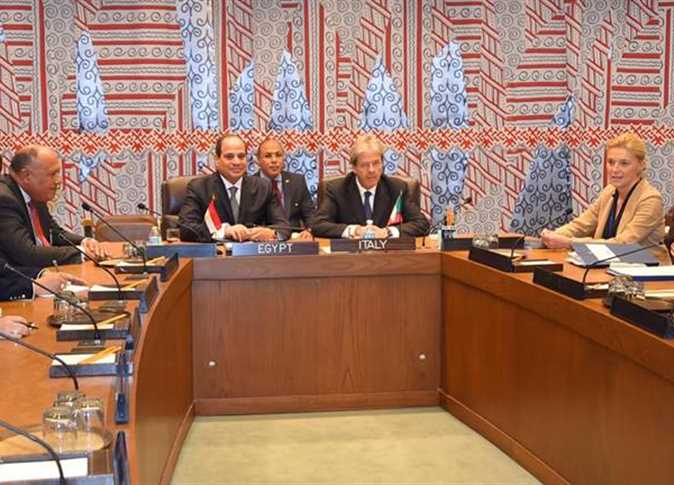 The Italian Cultural Institute in Cairo has launched a series of educational and artistic initiatives that can be enjoyed from home, an effort to address the needs of students and lovers of Italian culture who are currently staying at home due to social distancing practices put in place to help combat the novel coronavirus COVID-19.
In a statement made on Tuesday, the institute said that it launched the initiative with the aim of promoting various campaigns implemented by the Italian Ministry of Foreign Affairs, such as the initiative #WeAreItaly, in which singers and writers post short messages announcing their solidarity through their artistic practice.
Also included is the initiative #StayTunedOnIt (stay tuned for everything that happens in Italy).
The statement said that the institute is also considering organizing a series of cultural initiatives specifically targeting Egyptian audiences.
https://www.facebook.com/216662801797236/posts/1854475611349272/
The institute recently launched a new series of videos titled "Notes and ideas about Italian language and culture," hosted by the institute's director, Davide Scalmani, in which he presents various aspects of Italian culture that are closely related to current affairs.
In the first video, Scalmani discusses the Strega Prize — one of Italy's most prestigious literary awards.
In the institute's second video, Scalmani speaks about celebrating Italian Design Day, and explains why Italy is a leader in aesthetic and cultural initiatives and products.
The institute is scheduled to launch a second series of videos devoted to students of the Italian language. The videos — which are edited by professors of Italian language courses, and which will be released in the first days of Ramadan — introduce various expressions from colloquial Italian, which often has similar expressions to those found in the Egyptian dialect, as well as similar proverbs and gestures.
The institute plans to continue its commitment to the field of contemporary art as well, and will provide daily content, including artistic experiences from Italy and abroad. The institute hopes to demonstrate the importance of art, especially at the present time.
Edited translation from Al-Masry Al-Youm