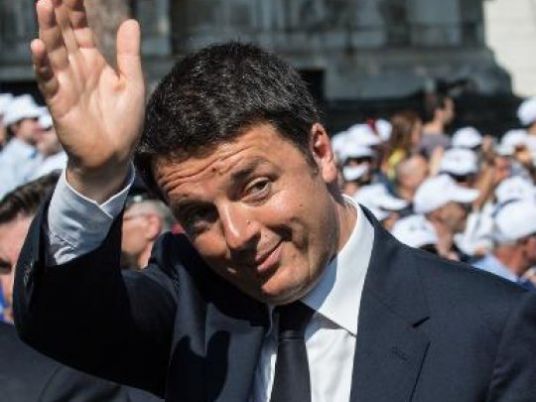 An Italian student found dead by a roadside in Cairo with cigarette burns and other signs of torture on his body had written articles critical of the Egyptian government, according to the Italian newspaper that published them.
Il Manifesto, a left-wing newspaper based in Rome, published Giulio Regeni's final article on Friday, written by the 28-year-old graduate student before his Jan. 25 disappearance. His body was found on Wednesday.
The article describes the difficulties faced by independent unions in Egypt under President Abdel Fattah al-Sisi. The paper ran it on the front page under the headline "The Witness".
"President Abdel Fattah al-Sisi presides over the Egyptian parliament with the highest number of police and military personnel in the history of the country, and Egypt ranks among the worst offenders with respect to press freedom," Regeni wrote in the first paragraph of the story.
"He feared for his safety," the newspaper said, explaining that Regeni asked to use a pseudonym on this article and on his previous articles, which were also critical of Sisi's government. Regeni did not mention any specific threats.
"We do not know who his assassins were or why they committed this crime," the newspaper added. "But we ask for the truth."
With Italian police specialists en route to Cairo to participate in the investigation, a spokesman at Egypt's Foreign Ministry said on Facebook both countries had "a mutual desire to uncover the reasons behind this incident".
Both sides are "keen to prevent any party from exploiting this incident to harm the excellent relations between Egypt and Italy," the statement said.
On Thursday, the Italian Foreign Ministry "urgently" summoned the Egyptian Ambassador to express concern about the student's death, and Prime Minister Matteo Renzi telephoned Sisi, asking for a joint investigation and the swift return of his body to Italy.
Regeni's corpse is due to be returned to Italy on Saturday, where it will undergo an autopsy, sources at the Foreign Ministry and in the prime minister's office said.
Regeni, a postgraduate student at Britain's University of Cambridge, disappeared on the fifth anniversary of the start of the uprising that ended former leader Hosni Mubarak's 30-year rule.
His body was found in a ditch along the main road between Cairo and Alexandria, security officials said.
Rights groups say Egyptians are often detained by police on little evidence and beaten or coerced. Scores have disappeared since 2013. Egypt denies allegations of police brutality.