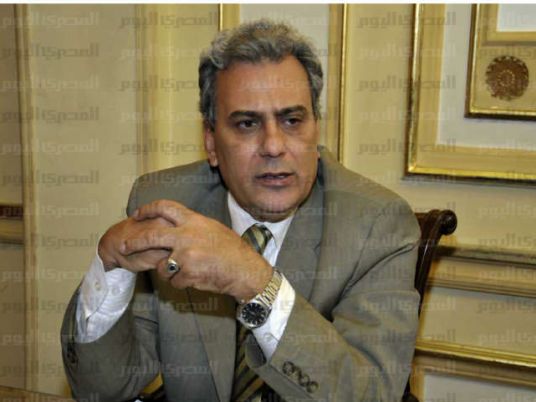 President of Cairo University Gaber Nassar signed on Wednesday an agreement with Japan for the establishment of a new Abou el-Reesh Hospital on land donated by the Arab African International Bank. The agreement was signed at the headquarters of the Egyptian Embassy in Tokyo.
In attendance at the signing ceremony were Egypt's Ambassador to Tokyo, Ismail Khairat, a representative of the Japan International Cooperation Agency (JICA), an architectural consultant from Nikken Sekkei and a representative of BenQ international company, as well as a medical equipment consultant.
According to a statement issued by Cairo University on Wednesday, the project will be financed by a Japanese non-refundable grant of $18 million. The new hospital will consist of seven floors built on an area of ​​500 square meters, behind the old Abou el-Reesh Hospital building. It will be dedicated to outpatient clinics, which will reduce the high-turnover pressure of patients on the old building.
Dai Nippon Construction company was chosen as an architectural and construction contractor for the project, under a tender that was carried out in accordance with Japanese law. The company has been operating in Egypt for the past 30 years, said the statement.
The construction is scheduled to take 17 months and will start on May 15, according to the statement.
Nassar praised the project, describing it as a qualitative addition to Cairo University hospitals.
"For the first time, we will have an integrated hospital for outpatient clinics in Egypt, which will enable the hospital to provide medical services to children [coming] from all across Egypt efficienciently, while guaranteeing good quality of care," Nassar pointed out.
Edited translation from Al-Masry Al-Youm