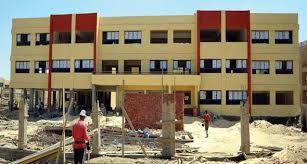 Director of Planning in the Middle East and Europe Department of the Japan International Cooperation Agency (JICA), Taro Azuma, told Al-Masry Al-Youm on Wednesday that the Japanese school project will introduce the Japanese education system [Tokkatsu] to 12 schools within the bilateral cooperation between the two countries, denying that the project milestones will change.
Azuma added that Japanese development projects in Egypt have increased after President Abdel-Fattah al-Sisi visited Japan in 2016, revealing Egypt is the largest recipient of aid from Japan, valued at US $12.9 million a year.
He clarified that following President Sisi's visit, the two countries agreed to develop human resources and education. They signed a partnership agreement to improve the level of education from the early childhood stage to higher education and qualify the graduates to gain grants for study in Japan.
The development work will enhance stability in Egypt and Middle East, Azuma said, stressing that JICA'a projects in Egypt concentrates on comprehensive and sustainable growth such as The Grand Egyptian Museum project and Tokkatsu.
Egypt's Ministry of Education announced in October 2017 that the opening of Japanese-Egyptian schools would be postponed until all schools were completed and fully furnished. However, the ministry did not provide a time estimate for when the schools would open.
Edited translation from Al-Masry Al-Youm