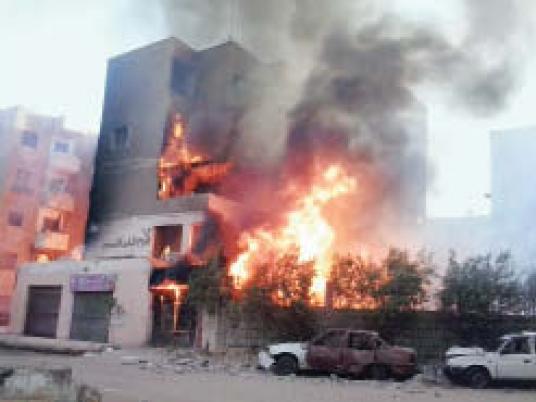 Egyptian security authorities arrested jihadi leader Adel Awad Shehto on allegations of forming the "terrorist cell" in Nasr City which was discovered by Egyptian security forces on 24 October, London-based Al-Hayat newspaper reported.
The paper quoted on Wednesday Magdy Salem, a lawyer for Jama'a al-Islamiya who is also defending the jihadi leader as saying that Shehto was arrested along with former army officer Tarek Abul Azm.
On 24 October, Egyptian security forces in Cairo raided an eastern district of Nasr City, killing a Libyan militant whom Egypt said was involved in September's attack on the US Consulate in Benghazi. Police also said that four Egyptian militants were arrested in the raid.
Authorities have said they were planning to carry out attacks during Eid al-Adha, but did not give any details. Presidential spokesperson Yasser Ali said Wednesday that officials would release more information when the investigation is complete.
Abul Azm was imprisoned in the late 1990s for his involvement in a terrorist cell, but both Abul Azm and Shehto were released by the Supreme Council of the Armed Forces in April 2011, two months after Hosni Mubarak's fall. Also released was Mohamed Gamal al-Kashef, known as Abu Ahmed, who had joined Al-Qaeda and is also accused in the Nasr City case. No information was provided whether the Abu Ahmed was also arrested or not.
Quoting Salem, Al-Hayat said that Shehto was scheduled to be questioned by the Supreme State Security Prosecution on Tuesday but the investigations were postponed to Wednesday for reasons that were not disclosed.