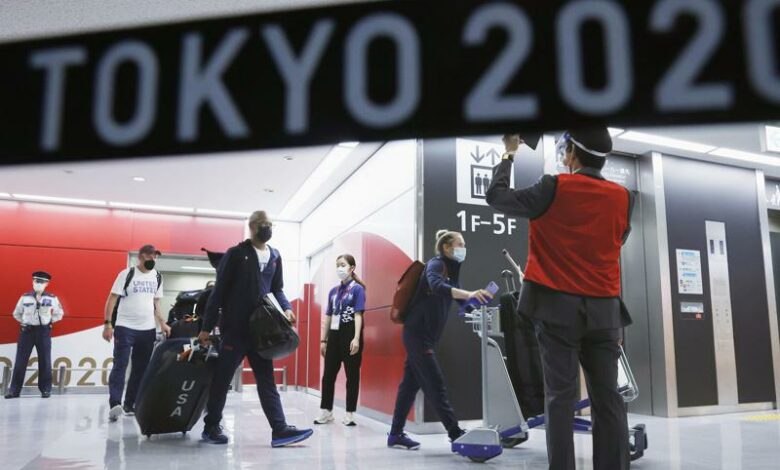 The International Equestrian Federation Court announced the suspension of Egyptian rider Mohamed Talaat, after his doping sample came back positive, according to an official statement.
The results of the samples were positive for three riders: Qatar national team players Sheikh Ali Al-Tahani and Bassem Mohamed, whose sample results were positive for the Rabat Championship held in 2019 and qualified for the Olympic Games Tokyo 2020, in addition to a positive sample from Egyptian national team player Mohamed Talaat for the 2019 African Games.
According to the International Equestrian Federation website, the three players denied their knowledge of the substance, in addition to denying the use of narcotics such as cannabis before holding the aforementioned tournaments.
They stated the only reason for the sample to be positive was their exposure to passive smoking before the tournament while they were staying in the hotel a few days prior.
Because "ajoulemic acid" is a banned substance in competition under the 2019 World Anti-Doping Agency (WADA) Prohibited List, there is no mandatory temporary suspension imposed by the FEI, however, the three athletes had the option to request a voluntary temporary suspension imposed on them but chose not to.
The final decisions of the International Federation is suspension for a period of two years from June 17, 2021, which means that they are not eligible to participate in tournaments until June 16, 2023, in addition to a fine for the two Qatari players of 7500 Swiss francs, and a fine for Talaat of 2000 Swiss francs.
And all previous results were canceled as of June 17, 2021 for Talaat, which includes the results he achieved in the previous Olympic Games which led to the exclusion and cancellation of the results of the Egyptian team from the jumping competition.
Players can appeal to the Court of Arbitration for Sport (CAS) within 21 days of receiving the decision.
Edited translation from Al-Masry Al-Youm