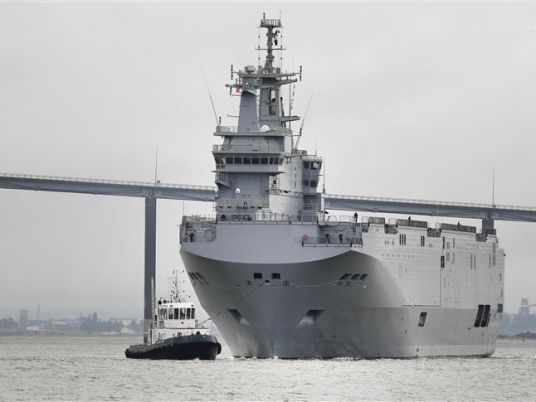 Troops from the Egyptian airforce and navy left Egypt to participate in the joint Greek-Egyptian military aeronautical exercise Medusa 2016, the state-run MENA news agency reported on Sunday.
The joint maneuvers will be held from December 8 to 12, as part of the Egyptian armed forces plan for exercises with friendly and brotherly states MENA reported, quoting a military statement.
The exercise will include the implementation of several activities, including formations for sailing during the day and night and training on the take-off and landing of helicopters, as well as fighting naval battles at sea. It will demonstrate the ability of participating naval units to take their positions with a high degree of accuracy and speed, said the military statement broadcast by MENA.
Included in the maneuver excercises, training on maritime interdiction operations and the right to visit and search ships suspected; training on search and rescue procedures and the exchange of communications between units, naval vessels, offshore units and train crews to carry out various exercises at sea.
Among the exercises to be conducted as well: securing offshore units using air-defense weapons; securing lines of communication and the movement of maritime transport.