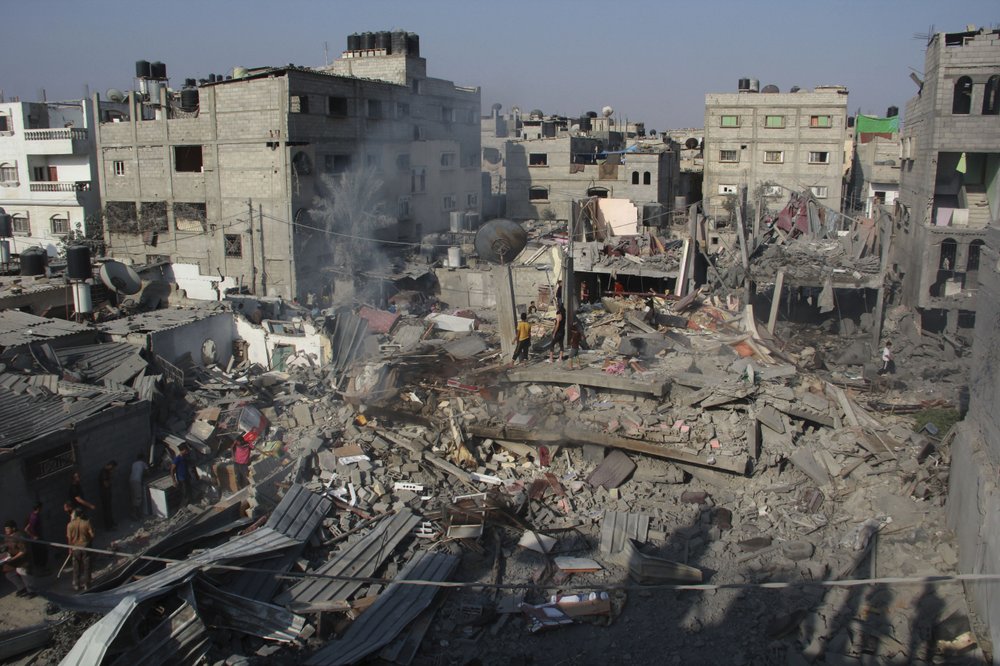 Jordanian Foreign Minister Ayman Safadi on Monday recognized that Egypt has made intensive efforts to reach a ceasefire in the Gaza Strip and to stop the Israeli airs strikes.
Safadi stressed that Egypt's role has been and will remain a major factor in efforts to achieve just peace that meets the legitimate rights of the Palestinian people.
In his speech during a press conference with his Egyptian counterpart Sameh Shoukry, Safadi that Egypt's President Abdel Fattah al-Sisi sent a message to King Abdullah II of Jordan related to the recent clashes in occupied Palestinian territories.
Sisi addressed joint efforts between the two countries to take further steps based on the ceasefire agreement, so as to find the required political means to move towards supporting Palestinians and fulfilling their legitimate rights, Safadi said.
"Today's meeting discusses how to move in the future, along with the international community and our brothers in the region and in the State of Palestine, to ensure that what happened would not be repeated," Safadi said.
A political solution would entail ending the occupation and establishing a just and comprehensive peace under the two-state solution, he added, including an independent Palestinian state with occupied Jerusalem as its capital.
"The Jordanian and Egyptian governments are now working on three important issues. The first is to ensure the continuation of the ceasefire and the aggression on Gaza, and to ensure that the Israeli attacks and violations that triggered the recent escalation are not repeated," Safadi said, warning that the siege that Israel is carrying out in the Sheikh Jarrah neighborhood is pushing the situation to explode again.
He stressed that Israel has neither the right nor legitimacy to displace the people of Sheikh Jarrah from their homes, which is a war crime that should not be allowed by the international community.
Another issue he warned of are violations in the Al-Aqsa Mosque, which he said must be stopped immediately.
Safadi referred to coordination with Egypt on the reconstruction of Gaza Strip following the Israeli aggression.
Egyptian authorities have kept the Rafah land crossing in North Sinai open on an exceptional basis to receive injured Palestinians and Palestinian travelers and to send aid to the Gaza Strip.
An official source confirmed that the crossing saw roughly 3,200 passengers transported between Egypt and the Gaza Strip within the past few days, including 24 injured as a result of the Israeli attacks on Gaza and 24 of their companions.
In addition, 130 aid trucks from Egypt into the Gaza Strip traveled through the crossing.