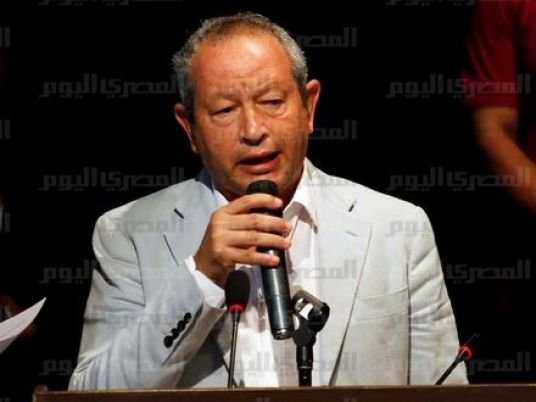 Journalist Nasr al-Qaffas has expressed astonishment about the decision announced by business magnate Naguib Sawiris via Twitter, ordering the suspension of his ONTV channel show, 'Parliament'.
"I'm astonished that a show aired on a privately-owned TV channel gets suspended after a tweet from the channel owner [Sawiris]," Qaffas told Al-Masry Al-Youm
He added that he contacted Albert Shafiq, the channel manager, who urged him to resume the show. However, Qaffas refused and decided not to participate in it.
He added that he will not come back, unless Sawiris offers an explanation with regard to his tweet.
On Twitter, Sawiris earlier said, "I think we should stop the 'Parliament' Show until we know if there will be a parliament or not, so as to save ONTV expenditures."
The show first started on 17 January.
Edited translation from Al-Masry Al-Youm