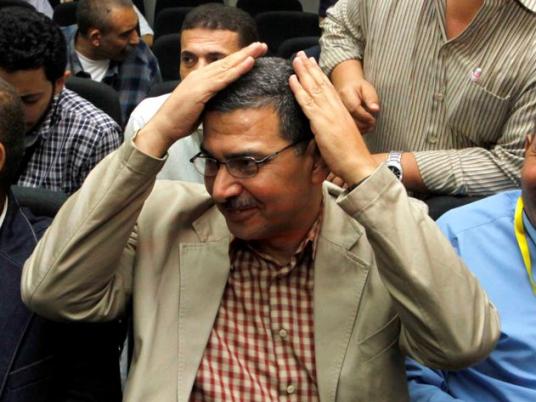 Mamdouh al-Wali, head of the Journalists Syndicate, on Wednesday accused newspaper editors of inciting reporters to protest against change.
In statements published on the website of Al-Arabiya satellite channel, Wali said he supports the gradual achievement of journalists' demands. He added that a 1996 law stipulates that the Shura Council is responsible for choosing chief editors, and described the Shura Council's decision last month to include journalists in the committee that chooses chief editors as a "breakthrough."
Journalists staged rallies before the syndicate protesting standards set by the Shura Council for selecting chief editors, with many fearing that the council is paving the way for Muslim Brotherhood domination of the state-owned newspapers.
"Protesters [who demonstrated in front of] the syndicate were leftists and those before Al-Ahram newspaper were those who resist change," Wali said.
Edited translation from Al-Masry Al-Youm