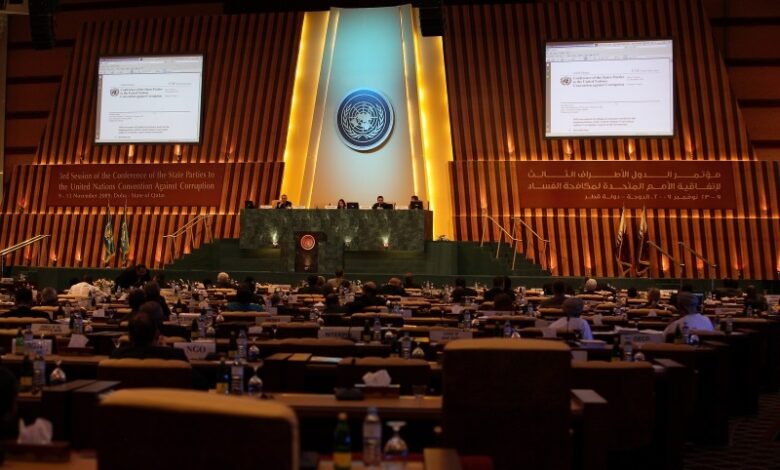 The Egyptian State exerted strenuous efforts through which it has made major human rights achievements, in line with the International Covenant on Civil and Political Rights (ICCPR), Minister of Justice Amr Marawan said.
Despite these achievements, there are still major challenges ahead, Marawan added in his opening remarks during the first meeting of the UN Human Rights Committee concerned with monitoring compliance of state parties with the ICCPR, which tackled Egypt's fifth report on human rights, that was submitted to the committee in November 2019.
He said that the advancement and promotion of human rights are an ongoing and cumulative process, reaffirming Egypt's determination to go forward along the road to reform.
Marwan briefed attendees on Egypt's efforts to advance human rights in various areas, topped by achieving gender equality in all the civil and political rights enshrined in the ICCPR, providing necessary care and support to inmates, protecting women against all forms of violence, and combating human trafficking and corruption.
He noted that the country had also made remarkable progress in ensuring religious freedoms, taking care of foreign residents, and promoting civil society organizations and NGOs.
Marwan is leading a high-level delegation in Geneva, Switzerland, to review the fifth periodical report submitted to the UN Human Rights Committee (UNHRC) during meetings on Tuesday and Wednesday.
The delegation includes representatives from the foreign and justice ministries, the Public Prosecution, along with a host of senior officials from relevant bodies, including President of the National Council for Women (NCW) Maya Morsy and Chairperson of the National Coordinating Committee for Combating and Preventing Illegal Migration and Trafficking in Persons Naela Gabr.