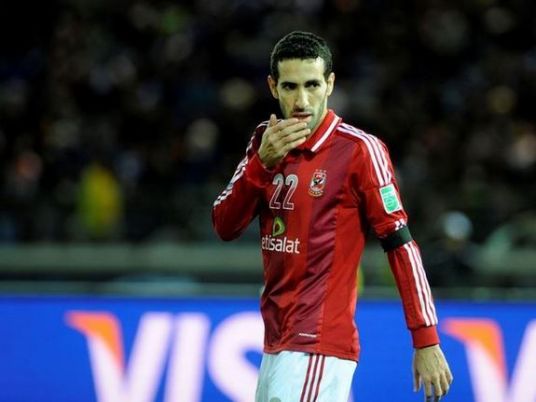 The Ministry of Justice challenged on Wednesday the cancellation of a previous decision that froze the assets of Mohamed Aboutrika, former player for Al-Ahly and the national football team, against the backdrop of his links to the banned Muslim Brotherhood group.
The Administrative Court accepted on January 10 a request filed by Aboutrika against the committee which froze his funds, over the committee's refusal to release the former player's funds in accordance to a court ruling issued by the Administrative Court.
Back on on June 21, 2016, the Administrative Court accepted a challenge filed by Aboutrika against the seizure of his funds by a committee assigned to seize Brotherhood funds.
The committee refused to release Aboutrika's funds, upon which he filed another request to release his funds.
Aboutrika's lawyer Mohamed Osman said the court's decision was "contrary to the law" as the retired player "has not been convicted or formally notified of any of the charges against him."
"We will appeal this decision," he said, adding: "if he is added to the [terror] list there will be many legal consequences, notably the travel ban."
The freeze on Aboutrika's assets remains, despite two court orders that it be lifted, Osman added.
In an interview with state-run newspaper Al-Ahram in May 2015, Aboutrika denied that his company — or any of his partners — had ever funded the Islamist movement.
Since Morsi's overthrow, a police crackdown against the Brotherhood has left hundreds dead and thousands jailed.
Aboutrika retired in 2013, and the 37-year-old has since avoided expressing his political views publicly.