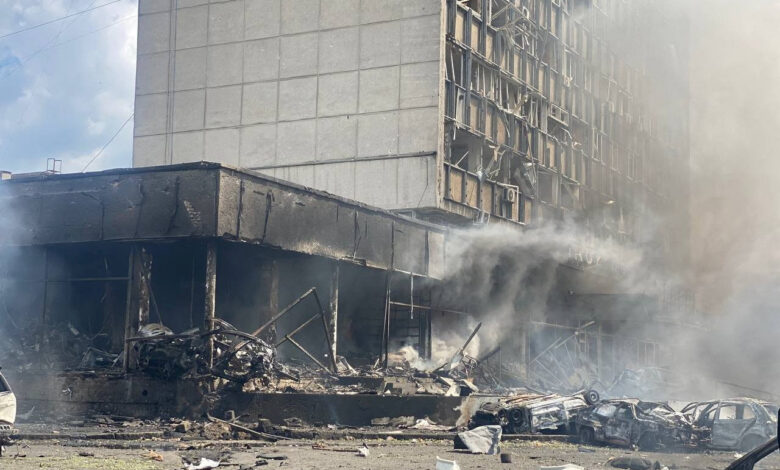 At least 20 people have now died in the attack on the central Ukrainian town of Vinnystia, according to Kyrylo Tymoshenko, deputy head of the office of the President of Ukraine.
The attack was carried out with Russian "Kalibr" cruise missiles that are launched from submarines stationed in the Black Sea, Tymoshenko added.
"The enemy continues to keep ready 32 cruise missiles of the 'Kalibr' type on three surface and two submarine ships, and two big landing ships are also present" in the Black Sea, the Operational Command South of the Ukrainian Armed Forces had said on Monday.
Dmytro Kuleba, Ukraine's foreign minister, described the missile attack as "terrorism."
"Already 20 civilians have been confirmed dead following a Russian missile strike on Vinnytsia. Three children, including a toddler, in the photo. This is terrorism," Kuleba tweeted.
"Deliberate murder of civilians to spread fear. Russia is a terrorist state and must be legally recognized as such," he added.