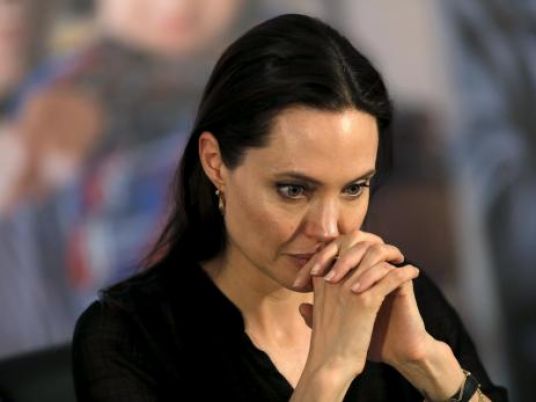 A film to be directed by actor Angelina Jolie about the life of Kenyan conservationist Richard Leakey will be shot in Kenya, Leakey told reporters on Monday, giving what Nairobi hopes will be a boost to a struggling safari and tourism industry.
Kenya has been encouraging the film about Leakey, celebrated for campaigns to save wildlife from poachers, in the hope of bringing back tourists who have shunned the country after attacks blamed on Al-Shabaab militants from neighboring Somalia.
The film could put Kenya back on film-makers' radar and help recover business that has been lost to South Africa, just as the Academy Award winning film "Out of Africa" did for the country three decades ago, when its portrayal of author Karen Blixen's life in colonial Kenya drew tourists in droves.
"We will make the film and it will be made in Kenya — for sure," 70-year-old Leakey told a news conference.
The film project has struggled to secure financing and agree on a script, while South Africa has pushed to be the location for filming, Leakey and others involved in the project have previously said.
Leakey said he discussed the project with Jolie a week ago and was confident a new script, cutting out some of the violence in the previous version, would be ready in a few months. Preparation for filming could start in early 2016, Leakey said.
Hollywood actor Brad Pitt, Jolie's husband, had previously been linked to the main role but Leakey said that would depend on whether Pitt liked the new script.
Leakey, who will step down from his post as chairman of the Kenya Wildlife Service at the end of the year, also said progress was being made in the fight against poachers — 83 elephants were killed by poachers in Kenya in 2015, down from 302 in 2013.