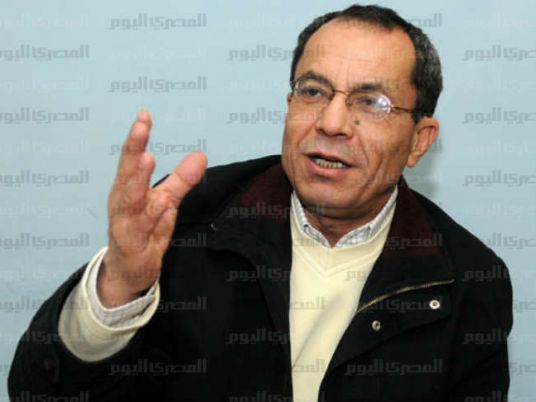 Egypt is risking a return to the International Labor Organization's blacklist over its failure to adopt laws protecting trade union freedoms, labor leaders have warned.
Workers have said that Egypt continues to tolerate arbitrary expulsions, the lack of syndicate representation and the criminalization of strikes, which makes it vulnerable to blacklisting during the ILO's conference slated for June in Geneva.
"Egypt is not too far from blacklisting as an individual case due to law 35\1976 and its amendments which ban the establishment of any syndicates outside the official, government-run federation," Kamal Abbas, a member at the National Council for Human Rights, told Al-Masry Al-Youm.
Abbas accused Egypt's representatives at the ILO of lying by claiming that there had been efforts to enhance the legislative environment and to change the law to provide larger trade union activities.
Egypt was removed from the ILO's blacklist in 2014.
Abbas added that the government plans to argue during the conference that it intends to enact the trade union freedoms law once parliament elections are held.
According to Abbas, the ILO, had relied on field reports made by independent labor associations which, he said, exposed violations of workers' rights, including arbitrary expulsions, factory closures, suspension from work and the criminalization of strikes.
The workers' longstanding dissatisfaction with the government-controlled Egyptian Trade Unions' Federation prompted them to form parallel syndicates following the 2011 uprising. But activists remain disgruntled with what they deem are government restrictions on labor freedoms.
Labor freedom advocates are currently proposing an alternative law to replace a government draft labor law which, they say, fails to address their grievances.
Edited translation from Al-Masry Al-Youm