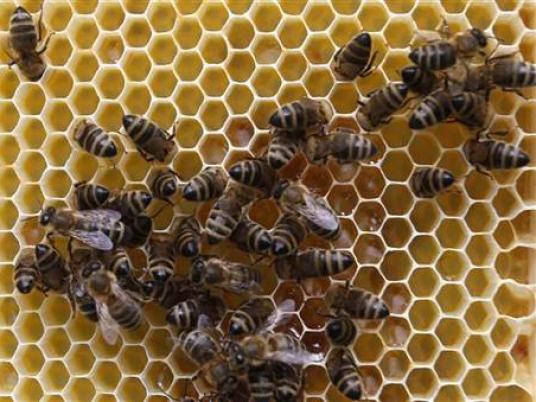 The US senate has unanimously approved a bill in honor of Egypt's pivotal president of the 1970s, Anwar Sadat, the Egyptian Embassy in Washington announced in a Thursday statement.
Named the Anwar Sadat Centennial Celebration Act, the bill aims to celebrate the president's normalization of ties with Israel, a bold yet deeply controversial effort which led to his assasination in 1981.
"We award the Congressional Gold Medal to Anwar Sadat in recognition of his historic achievements and courageous contributions to peace in the Middle East," the bill reads.
"President Sadat is recognized in the United States and throughout the world as a respected leader and champion of peace, whose vision provided a road map for the peaceful resolution of conflict that endures nearly 40 years after its inception. President Sadat bravely reached out to Israel and dedicated himself to peace, furthering the national security of Egypt and the stability of the Middle East."
Awarding the honor to Sadat was first discussed in 2017, when senator Ben Cardin introduced the bill to senate: "President Sadat was the first Arab leader to recognize Israel. He displayed courage and vision when he negotiated the peace treaty, fundamentally changing the course of history in the Middle East for the better."
The Congressional Gold Medal is among the two highest civilian awards in the United States, the other being the Presidential Medal of Freedom. The medal is awarded to those  "who have performed an achievement that has an impact on American history and culture that is likely to be recognized as a major achievement in the recipient's field long after the achievement," according to the Congressional Research Service report.
The congressional medal was first awarded in 1776 to George Washington. Other recipients include Holocaust survivor Elie Wiesel as well as Raoul Wallenberg, a Swedish diplomat who died rescuing tens of thousands of Hungarian Jews during the Holocaust.
Anwar Sadat is regarded as one of the most influential Egyptian leaders in history. He assumed power following Gamal Abdel Nasser's death in 1970, and served as president for eleven years until he was assassinated by Muslim Brotherhood fundamentalists in 1981. In his time as president, Sadat made fundamental changes to Egypt's trajectory, from opening the economy to Western markets (Infitah) to re-allowing the multi-party system in Egypt.
Sadat's most popular feat was leading the nation in 1973's Youm Kippur War, making strategic gains into the Sinai peninsula which Israel had occupied since 1967. These unexpected gains in the war prompted Israel to sign a peace agreement, and return the entire peninsula to Egypt. The treaty – signed in the absense of Palestinian leaders – led to Egypt's suspension from the Arab League, but a wider recognition around the globe which earned Sadat the Nobel Peace Prize.