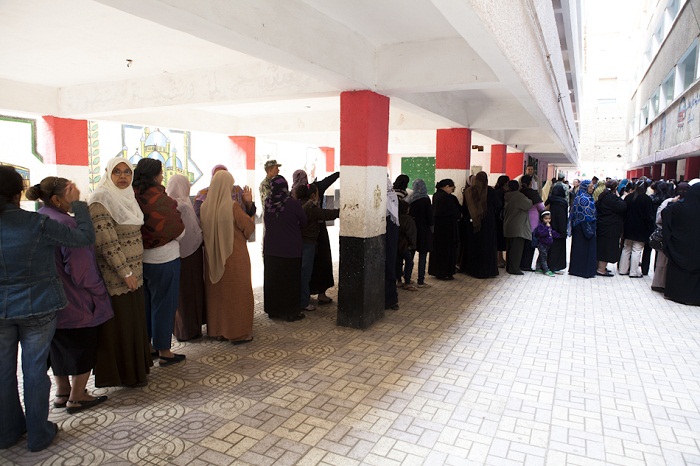 The State Council's Administrative Court on Tuesday referred lawsuits against the constitutional referendum to the state commissioners, a judicial advisory body, for their legal opinion.
Mohamed Abul Enein, Muslim Brotherhood and Freedom and Justice Party lawyer, requested time to read and respond to the lawsuits.
The constitution was drafted by an Islamist-dominated Constituent Assembly and was approved, according to initial results, after huge support from Islamist forces.
In his lawsuit, lawyer Khaled Ali said the president did not publish the draft constitution in the Official Gazette, nor did he attach it to the polling formats.
Lawyers Ehab Atef and Alaa Eddin Saeed said holding the referendum over two days violated the March 2011 Constitutional Declaration and Law No. 46 of 2011 on exercising political rights, which stipulates that the referendum should be held in one round with results announced three days later.
Earlier Tuesday, the court began reviewing over 50 lawsuits from across the country challenging the legitimacy of the vote, which ended on Saturday.


Plaintiffs are demanding that the announcement of the final results, scheduled for Tuesday night, be postponed. They claim that voting was marred by several violations, including inadequate judicial supervision because of many judged boycotting the poll. Petitioners said this resulted in several polling stations being merged, causing overcrowding that prevented thousands of voters from casting their ballots.
Edited translation from Al-Masry Al-Youm