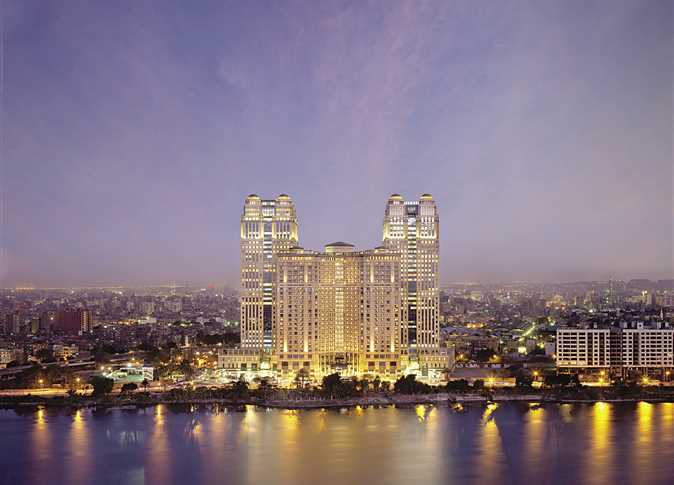 Lawyer Ahmed Mahran filed a Thursday complaint with the top prosecutor office accusing the director of the Fairmont Nile City Hotel, and several singers and dancers participating in the hotel's concerts of organizing parties that to lure in victims for sexual crimes such as gang rape.
Mahran called for the hotel's manager to be held accountable alongside all current and former employees who witnessed the incidents, and to take legal action against them.
He claimed that the parties were held under artistic pretexts but were actually intended to lure in victims.
"These concerts and their singers and organizers were aware of the occurrences of these crimes."
The Public Prosecution ordered three defendants to be held in custody for four days pending investigation, and released three others on LE100,000 bail each and another with a guarantee of his place of residence.
Samples from them were dispatched for drug analysis by forensic doctors.
Prosecutors sent their personal phones for examination ordered the retrieval of deleted data and conversations.
Prosecutors urged to follow only official information it issues regarding the incident to avoid misinformation.
The Fairmont Nile City Hotel's administration earlier in August offered its support to investigations regarding a gang rape that allegedly occurred in one of its rooms during a private party in 2014.
The hashtag #Fairmontcrime features testimonies claiming that eight young men raped a young woman after giving her GHB (gamma-hydroxybutyrate, also known as the date-rape drug).
The perpetrators also allegedly filmed the gang rape, after which they each signed their name on the victim's body and then used the video to blackmail her.
The hotel's administration assured that the hotel has been following online discussion concerning the incident, and is committed to helping the authorities.
Testimonies about the incident have circulated on social media, along with demands to arrest the suspects, all of whom belong to wealthy and influential families.