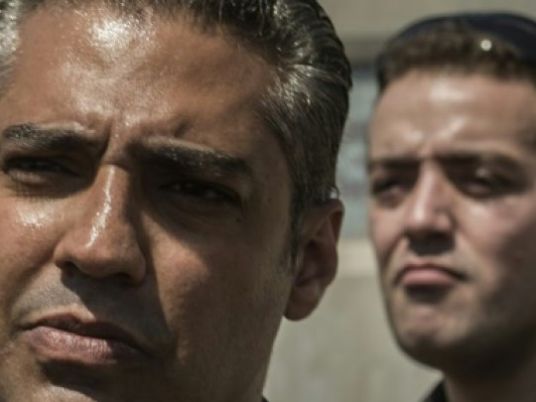 Shaaban al-Saeed, lawyer of the defendants in a case known publicly as the "Marriott Cell" case, filed a memorandum of appeal to the Court of Cassation for the release of the defendants who have not been pardoned by President Abdel Fattah al-Sisi.
Al-Sisi pardoned Al Jazeera journalists Mohamed Fahmy and Baher Mohamed who were arrested in December 2013 following a raid on a Marriott hotel along with 100 activists on the occassion of Eid al-Adha.
The memorndum demanded the releases of Khaled Abdel Raouf and Soheib Saad, said Shaaban. The family of the Australian journalist Peter Gerte, another Al Jazeera journalist who was arrested in December 2013 and deported in January 2015, also contacted Shaaban to seek a pardon by al-Sisi.
Fahmy, an Egyptian-Canadian, left Cairo for Canada on Tuesday.

Edited translation from Al-Masry Al-Youm