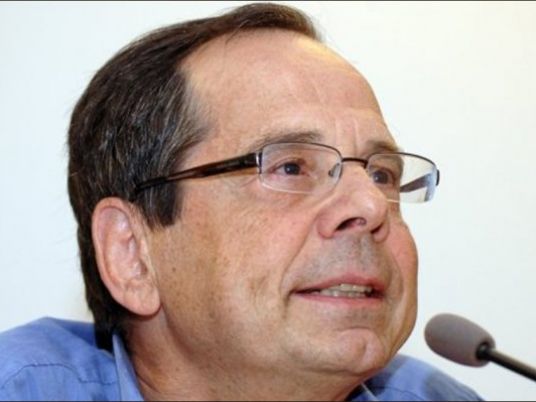 Security services released Egyptian-French journalist Alain Gresh, managing editor of the Arabic edition of Le Monde Diplomatique, after a brief investigation.
Gresh was sitting with two Egyptian girls in a downtown cafe discussing politics near the British Embassy when a woman, who overheard what they were saying, called the security of the embassy to check on him.
"I was talking to the girls in Arabic and English when the woman shouted at us that we will destroy the country," said Gresh after his release on Wednesday, adding that the embassy security asked him how and why he entered Egypt and took his passport and the ID cards of the two girls.
"Half an hour later they gave me back my passport but kept the ID cards," he said. "But they asked me if I had permission to practice my profession in Egypt."
He continued: "Then they told me that I could leave, but I refused to go without the two girls," he said. "They were allowed to go two hours later."
Gresh was surprised how easy it was to detain a person and hand him over to security. "I heard how difficult it is for journalists to work, but today I saw it myself," he said.
Alain Gresh was born in 1948 in Cairo. Journalist Robert Fisk wrote in the Independent that "Gresh is the best commentator on the Middle East …, whose work in Le Monde Diplomatique is – or should be – an essential reading for all politicians, generals, 'intelligence' officers and torturers, as well as for every Arab in the entire region."
Edited translation from Al-Masry Al-Youm