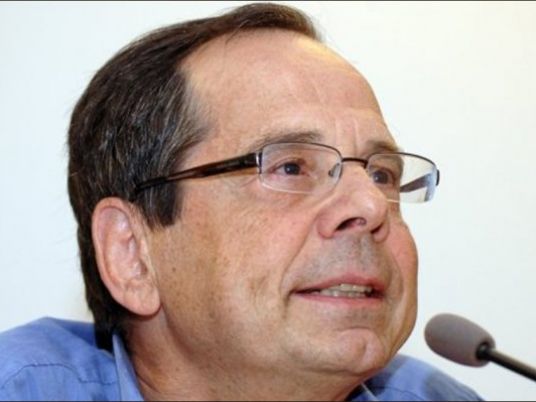 A seminar held by French journalist Alain Gresh enraged audiences when he criticized the political situation in Egypt and ruled out the possibility that the parliamentary elections would be free, causing attendants to chant back "we love you Sisi."
Gresh said that it is Saudi Arabia, that is praised the Egyptian public sphere for its backing of Sisi, that has spread the Wahhabi thoughts of the Islamist groups that Egypt now calls terrorism and that is currently fighting against.
He added that it is the Ansar Bayt al-Maqdis group that carries out the terrorist attacks in Egypt, not the Muslim Brotherhood. "France can accept the Brotherhood members as political refugees," he said. "And Egypt will be on the verge of a civil war if it continues to persecute them."
"Egypt must build a common framework under one state for all," he said. "Otherwise, the revolutionary goal of social justice will not be achieved."
"The Brotherhood is part of Tunisia and Algeria, why not be part of Egypt as well, especially that there are no religious problems in Egypt like those in Syria," he said.
He said the Arab countries are not productive, except for the oil, and are not able to evolve. "Egypt and Turkey in the 1980s were similar," he said. "Now Turkey produces three times more than Egypt."
"The military intervention in Iraq in 1991, the war in Afghanistan and the Israeli war against Lebanon and the Gaza Strip all weakened the economies and the governments of the Arab countries," he said.
He said that Al-Qaeda in Afghanistan was supported by many countries, including Saudi Arabia and Egypt, in order to resist the Soviet Union. "Those extremist organizations now turned against the countries that had supported them," he said.
Professor of political science Emad Gad objected to Gresh. "We cannot say that the parliamentary elections will not be free," he said. "And we cannot accept and organization that does not recognize pluralism and freedom."
He said the Brotherhood MPs refused to salute the flag in parliament. "No Western party refuses citizenship," he added.
The fourth day of the Cairo International Book Fair saw a large turnout, with visitors queueing to enter, though they complained about stringent security measures.
Edited translation from Al-Masry Al-Youm