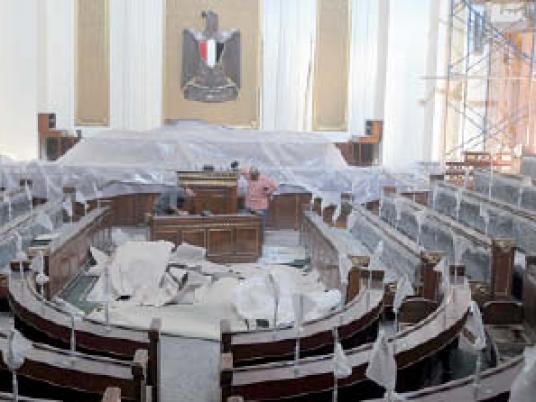 A coalition of liberal political parties has set the removal of Interior Minister Mohamed Ibrahim as a condition for running the parliamentary elections slated for 22 March-7 May.
The Democratic Current has decided to postpone announcing its decision on running the upcoming race to next Monday when it convenes with its member party, Karama.
In a meeting on Wednesday, coalition members agreed to meet with Prime Minister Ibrahim Mehleb to set out their conditions for participating in the upcoming polls, which included the removal of the interior minister, amending the law regulating the right to protest, releasing detainees arrested based on the law and investigating the death of Shaimaa al-Sabbagh.
Besides Karama, the Democratic Current comprises Dostour party, the Socialist Popular Alliance Party, Masr al-Hureyya (Freedom Egypt) and the Popular Current.
The coalition has held meetings where the option of boycotting the election was on the table following the shooting of late Socialist Popular Alliance member, Shaimaa al-Sabbagh, during a Downtown Cairo symbolic protest on 24 January.
Abdel Aziz al-Husseiny, secretary of organization at Karama Party, told Al-Masry Al-Youm that the coalition was waiting for a final decision from al-Dostour, the Socialist Popular Alliance and Freedom Egypt who will probably have decided by Sunday.
Edited translation from Al-Masry Al-Youm