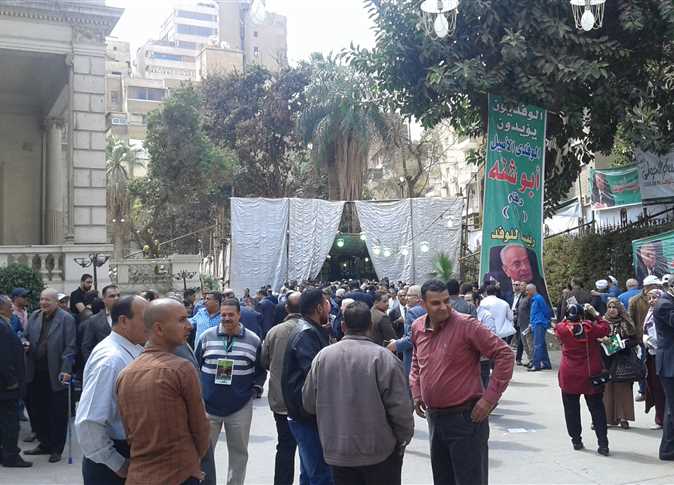 The liberal Wafd Party headquarters received hundreds of its members from all over Egypt as early as 9 am on Friday to elect a new party chairman to replace current leader al-Sayyed al-Badawi.
Party member and candidate Hossam al-Khouli, who arrived early at party headquarters, said turnout was high and reflects the spirit of active participation from party members and their desire to restore the former glory of their party.
In a statement to Al-Masry Al-Youm, Khouli expressed his pleasure with the good organization of the day and the presence of the 'Wafdis' from across the country to the witnesses of the ceremonial event.
MP and candidate to the party's chairmanship Bahaa Eddin Abou Shaqa casted his vote at 11:20 am, and was received by supporters and campaigners chanting his name.
Yahya Abou Shanab, a member of the party, said that he had been there since the early morning hours to support Shaqa, which he sees as an extension to the history of late leader Saad Zaghloul and such party leaders, and that he is now more capable of returning the dismissed party members.
Current party leader Badawi arrived at the headquarters on Friday afternoon to cast his vote. His was received by a warm welcome.
Four candidates are competing in the election, Khouli, the deputy head of the party, Shaqa, the secretary-general, Yasser Hassan, assistant chairman, and Alaa Shawali, the grandson of the late-leader Saad Zaghloul.
Edited translation from Al-Masry Al-Youm