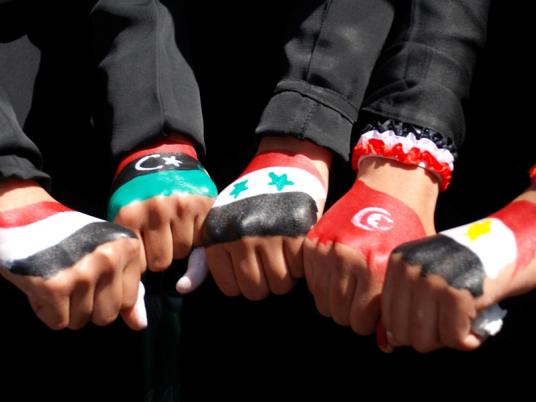 A Libyan media official in Cairo has criticized Egypt for giving an Iraqi poet the Naguib Mahfouz cultural award, saying he is against the Arab Spring.
"On my behalf, and on behalf of the intellectuals and writers involved in the Arab revolts we refer to as the Arab Spring, I express strong disapproval of granting [Saadi] Youssef the award," Ahmed al-Faqih, the Libyan official, said.
The Egyptian Writers Union grants the US$10,000 award annually to an Arab writer outside Egypt.
Previous winners include Syrian novelist Hanna Mina, Palestinian poet Samih al-Qasim, Sudanese poet and writer Mohamed Fitouri and Jordanian writer Nasir al-Din al-Assad.
Faqih said Youssef "talks in favor of the tyrants who rule the Arab world."
"Youssef questioned the motives of the rebels and the tens of thousands of martyrs, accusing them of carrying out a dirty colonial plot," he said.
Youssef, whose poems often address themes such as politics and religion, has criticized the mass protests that have led to the changing of four rulers in the region. In interviews, he has said the US motivated the Arab Spring, and that the protests are designed by Islamists.
Last year, he wrote a poem titled "What Kind of Arab Spring?" in which he mocked the role of technology in pushing for the protests.
"Facebook is leading the revolts in countries in which its people can't afford to buy their daily portion of bread," he said.