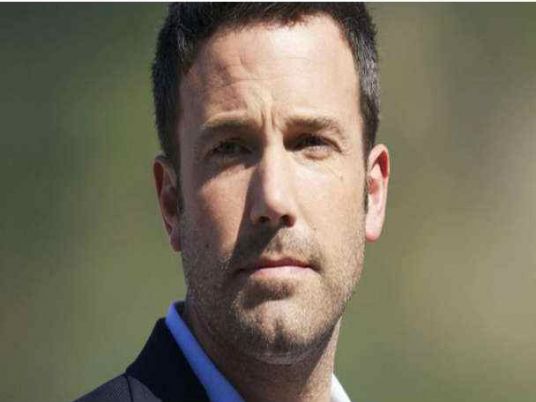 In development for three years now, the film adaptation of Denis Lehane's novel is finally coming together.
Ben Affleck is set to start shooting the film in November, back behind the camera for the first time since "Argo," his 2012 directorial effort that won the Oscar for Best Picture.
"Live by Night" was supposed to come out this December, but production was forced into a delay because of scheduling conflicts with Ben Affleck's other commitments. The in-demand Hollywood star has had his fourth turn behind the camera constantly pushed back due to his bankability in front of it.
Before launching himself into Lehane's Prohibition-era story, which takes place in his native Boston, Affleck signed on to star in David Fincher's "Gone Girl," adapted from the Gillian Flynn novel of the same name. He also accepted the highly prized role of Bruce Wayne in DC's "Batman v Superman: Dawn of Justice," scheduled for release in March 2016.
Affleck and Lehane reunited
The two men have history together seeing as Affleck's first try at directing was with "Gone Baby Gone," the critically acclaimed film that starred his brother, Casey Affleck, alongside Morgan Freeman and Ed Harris, and which was adapted from a Lehane novel. Known for being meticulous in his work, Affleck really has thrown himself into this adaptation, as director, screenwriter alongside Denis Lehane, actor and, with Leonardo DiCaprio, producer. In fact, DiCaprio too is a connoisseur of Lehane's world, having starred in "Shutter Island," Martin Scorsese's adaptation of the author's novel.
Affleck will have the starring role in "Live by Night." He will play Joe Coughlin, a Boston cop's son in the 20s who has chosen not to follow in his father's footsteps and instead become a booze smuggler smack in the middle of Prohibition. Elle Fanning, Sienna Miller and Zoe Saldana make up the rest of the principal cast of the film, slated for release in October 2016.
Batman, a real-time consuming endeavor
By agreeing to don the mask of Batman, the Hollywood star probably never thought the role would own him in such a way. In fact, "Batman v Superman: Dawn of Justice" is just the first film in which he will have to pull double duty as Bruce Wayne and the caped crusader: he will also appear in "Suicide Squad," scheduled for summer 2016, and "The Justice League," a two-parter scheduled for 2017 and 2019. Affleck has also recently announced his intention to direct and co-write a new solo Batman movie.
All things considered, 2016 is gearing up to be a busy year for Affleck as he will also be starring in "The Accountant," a drama co-starring Anna Kendrick and J.K. Simmons.