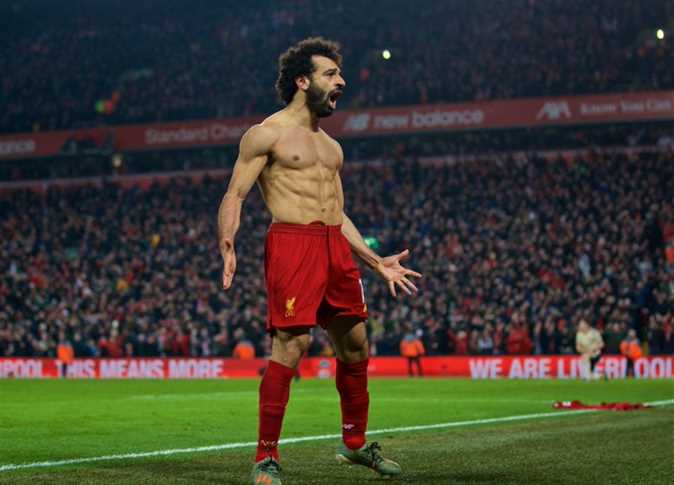 Egyptian football icon and Liverpool star Mohamed Salah is competing for the first individual award in 2020 after Liverpool announced his nomination for the best player of the month for January, which is determined through a voting process on the club's official website, Youm7 reported.
Salah scored three goals in the Premier League in January against Sheffield United, Manchester United and West Ham United, which put him on the list of candidates for the award.
Salah holds the highest number of consecutive victories in the history of the Premier League, with 30 consecutive matches, surpassing his teammate James Milner, as well as David Silva of Manchester City, who each hold 23 consecutive victories.
After its 15th consecutive win against West Ham United 2/0 at the London Olympic Stadium in the postponed match of the 18th round, Liverpool raised its score to 70 points, topping the English Premier League and ahead of runner-up Manchester City, by a seemingly insurmountable 19-point gap.
During the match, Mohamed Salah scored a first-half penalty and set up Alex Oxlade-Chamberlain in the second period, according to the Independent.
Salah is so far Liverpool's top scorer this season with 16 goals in all competitions, including 12 in the Premier League, followed by Sadio Mane with 15 goals in all competitions and Roberto Firmino in third with ten goals. He has scored 66 goal in the league since joining Liverpool in 2017, according to the BBC.
The Egyptian football legend was listed among the highest-paid athletes of 2019 by the American magazine Forbes, with the player's earnings valued at US$25.1 million.
Salah made history by becoming the first Egyptian player to win the Confederation of African Football's player of the year award in January 2018 for the second year in a row.
He was also the first Egyptian to get his portrait displayed at the world cup exhibition in June 2018, and the world-famous Madame Tussauds museum in London also announced that the Egyptian footballer will be getting his own wax sculpture.
In 2019, Time Magazine listed Salah as one of the "100 Most Influential People in the World," and that same year, he won Liverpool's Goal of the Decade title with his goal against Tottenham Hotspur in February 2018.
Earlier in December, Salah was also named the fifth-best player in the world by the magazine France Football as part of the prestigious Ballon d'Or awards, football's greatest individual prize.