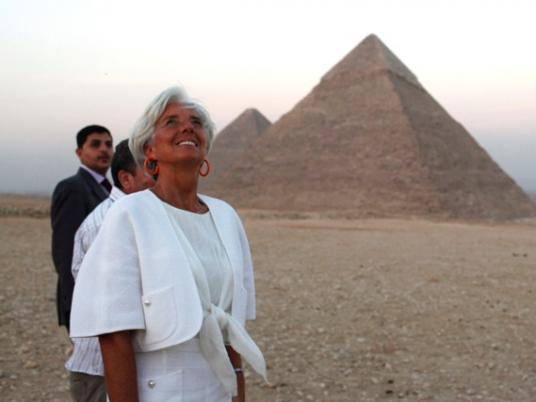 The International Monetary Fund is optimistic that negotiations for a US$4.8 billion loan to Egypt could conclude by mid-November, said IMF chief Christine Lagarde.
"Our mission will return to Egypt in October to continue the fruitful discussions we had with the president, the prime minister and the governor of the Central Bank in August," Lagarde said Thursday at a conference held in Tokyo.
Egypt has sought financial support from abroad for its failing economy since the popular uprising that ousted former President Hosni Mubarak.
Earlier this month, the Egyptian government and the IMF announced that negotiations over the loan would be put on hold in order to give the Morsy administration more time to lay down plans for economic reform.
Lagarde added that she is confident the fund would reach an agreement to assist Egypt and the rest of the region, such as Jordan, Yemen and Morocco. The IMF's support could encourage other financial institutions to do the same, she said.
Edited translation from MENA