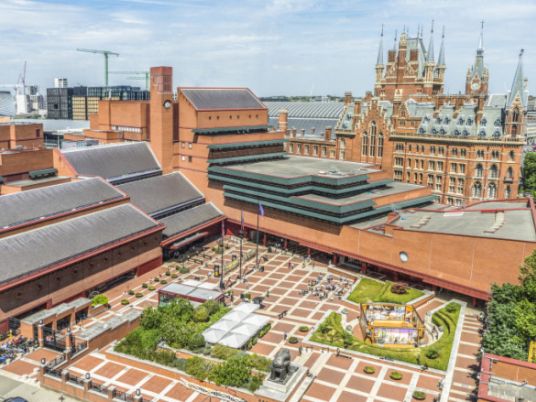 The British Library has revealed plans for a 100,000sq ft expansion that will include additional exhibition space and improved public areas.
Architecture firm Rogers Stirk Harbour + Partners, which worked on a recent expansion of the British Museum, is behind the project. It will develop a 2.8-acre site to the north of the current British Library building at St Pancras.
Plans include the creation of more exhibition spaces and public access to the Library's collections as well as new learning facilities. A new northern entrance will be created near the main St Pancras Station concourse, while locals walking between Somers Town and St Pancras will benefit from enhanced east-west connectivity.
The project also includes the creation of a permanent home for the Alan Turing Institute, the UK centre for data science.
The British Library collection includes more than 150 million items – a number that grows by three million a year.
Among them are the Magna Carta, Leonardo da Vinci's notebooks and manuscripts by Jane Austen, James Joyce, Handel and the Beatles, as well as the world's earliest dated printed book, the Diamond Sutra.
The Library's St Pancras building is the largest public building constructed in Britain in the 20th century and covers 112,000sqm spread over 14 floors.
Its upcoming exhibitions include a show on the Russian Revolution, and "Harry Potter: A History of Magic," which opens in October 2017 to mark the 20th anniversary of Harry Potter (bookings currently open).