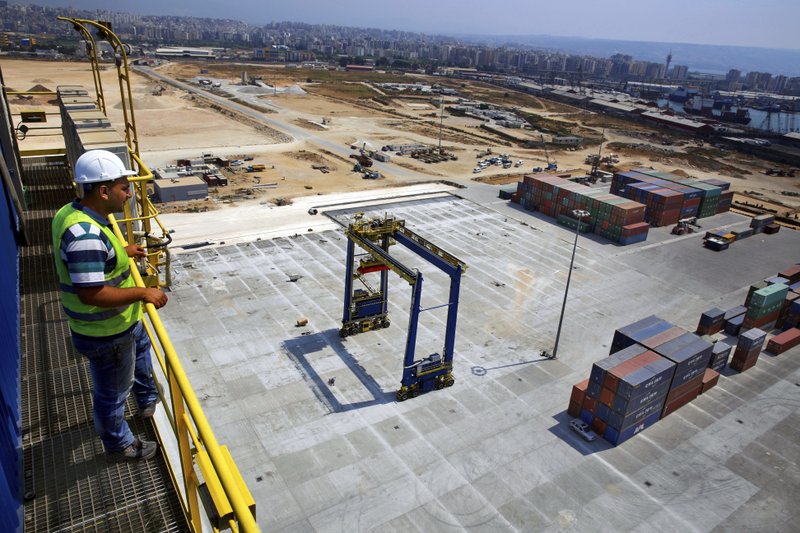 After a year of threats and diatribes, US President Donald Trump and third-generation North Korean dictator Kim Jong Un have agreed to meet face-to-face for talks about the North's nuclear program.
It remains to be seen whether a summit, if it takes place, could lead to any meaningful breakthrough after an unusually provocative year. North Korea tested its most powerful nuclear weapon to date and test-launched three intercontinental ballistic missiles theoretically capable of striking the US mainland.
Will there be a breakthrough? Failure? Or merely the start of another long and difficult process meant to remove the North's nuclear capabilities?
Here's a look at what may lie ahead and the challenges that remain:
___
WHY NOW?
Analysts say Trump's decision to accept Kim's invitation for a summit and to do it by May could be linked in part to a desire to claim a significant achievement in his most difficult foreign policy challenge before the US midterm elections in November.
Kim, on the other hand, seems desperate to save a sanctions-battered North Korean economy.
Both leaders have interests in striking a big deal, said Cheong Seong-Chang, a senior analyst at South Korea's Sejong Institute. Should it happen, the May summit between Trump and Kim will come shortly after a planned April meeting between Kim and South Korean President Moon Jae-in.
It's likely that North Korea will also push for summits with China, Russia and Japan later in the year to further break out of its isolation, Cheong said.
Trump will likely try to achieve something dramatic in his meeting with Kim, said Hong Min, an analyst at Seoul's Korea Institute for National Unification, including a possible exchange of verbal commitments on the denuclearization of North Korea and a peace treaty between the two countries.
___
WHERE TO MEET?
The United States and North Korea will likely be talking quite a bit in coming months and maybe even exchanging high-level delegations to set up the logistics of the summit.
One of the biggest questions is where it will take place.
The United States would prefer Washington, while North Korea will want Trump to come to Pyongyang, its capital.
Unless the countries agree to a third-country location, which would likely be South Korea, experts see it as more likely that Trump will fly to Pyongyang.
While no incumbent US president has ever set foot in North Korea, Trump might be willing to become the first because it would fit the strong-willed, in-your-face type of leadership he tries to project, Hong said.
It's hard to imagine Kim going to Washington because he is much less diplomatically experienced; the planned meeting with Moon in April will be his first with any state leader since he took power in 2011.
They could also meet in the truce village of Panmunjom in the Demilitarized Zone between the rival Koreas or, Hong said, the southern South Korean resort island of Jeju.
___
WHAT WILL NORTH KOREA WANT?
A big question will be whether Trump can accept a freeze of North Korea's nuclear weapons program rather than its elimination, said Koh Yu-hwan, a North Korea expert at Seoul's Dongguk University.
Kim will likely want to keep some nukes as a deterrent, but that might be hard for Trump to tolerate when he spent so much time harshly criticizing his predecessor, Barack Obama, for allegedly standing by and watching as North Korea became a nuclear threat.
Still, Kim might express a firmer commitment to denuclearization to Trump, including giving a full report on the North's current nuclear weapons arsenal and allowing thorough international verification once the denuclearization process takes hold, said Choi Kang, vice president of Seoul's Asan Institute for Policy Studies.
While some experts speculate that North Korea might ask for a halt of annual military drills between the United States and South Korea or even the withdrawal of U.S. troops from the Korean Peninsula, Choi said it's meaningful that Kim, at least according to South Korean presidential official Chung Eui-yong, said he understands that the joint military exercises between the allies "must continue." This signals an important departure from the past when the North thoroughly rejected the US-South Korea alliance.
Kim might even free several American citizens currently detained in the North to brighten the atmosphere of his summit with Trump, Choi said.
___
HAVE WE SEEN THIS BEFORE?
The whirlwind events of the past months might be compared to 1994, when former US President Bill Clinton concluded a major nuclear agreement between Washington and Pyongyang.
Under the "Agreed Framework," North Korea halted construction of two reactors the United States believed were for nuclear weapons production in return for two alternative nuclear power reactors that could be used to provide electricity but not bomb fuel, and 500,000 annual metric tons of fuel oil for the North.
US Secretary of State Madeleine Albright traveled to Pyongyang in 2000, and there were talks of a summit between Clinton and then-North Korean leader Kim Jong Il, the father of Kim Jong Un. But there was no arrangement before George W. Bush's election. The Agreed Framework broke down after US intelligence agencies said North Korea was pursuing a second way to make bombs, using enriched uranium.
North Korea is clearly a different country than it was two decades ago, holding a legitimate nuclear program as a bargaining chip. But Trump, in just his second year in office and facing a similarly strong-willed leader eager to directly break a diplomatic deadlock, could be in a better position to cut a meaningful deal with North Korea than Clinton was at the end of his presidency.
"Chemistry wise, Trump and Kim might get along; they both strive to be bold and could be eager to strike a deal," said Choi. "After years of diplomatic stalemate over the North's nuclear program, we could use an injection of top-down decision making."