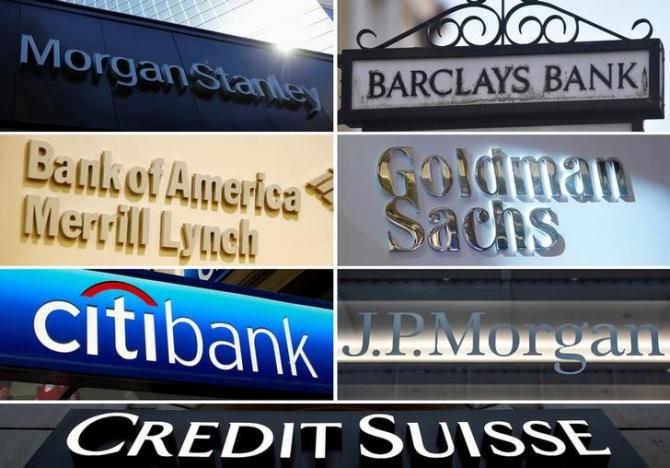 An Australian inquiry into the financial services sector heard tearful testimony on Thursday from a nurse who lost her home after taking advice from a major lender, and that the country's biggest bank knowingly charged dead clients for counsel.
The testimony was among the most personal yet at the Royal Commission that has already resulted in startling admissions of bad behavior by firms. Government data prepared for the inquiry shows over 80,000 consumers have been given bad advice over the past decade, costing them a total A$5 billion ($3.89 billion).
Coverage of the inquiry, initially resisted by Australia's center-right government, has dominated newspaper front pages, TV chat shows and talk-back radio across the country.
Treasurer Scott Morrison on Wednesday raised the prospect of jail terms for the worst executive offenders, while regulators have flagged tougher oversight and penalties for the biggest sector of the Australian economy.
On Thursday, Jacqueline McDowall, a nurse, told the inquiry she lost her home after she and her truck-driver husband acted on advice from Westpac Banking Corp (WBC.AX).
McDowall said she was advised by Australia's second-largest bank that she could achieve her dream of retiring to run a bed-and-breakfast (B&B) by selling her home and using part of her and her husband's pension pot as a deposit for a loan on a B&B property where they could live.
McDowall followed the advice, but Westpac denied her the loan, according to details presented by Rowenna Orr, the barrister assisting the commission, and confirmed by McDowall and Westpac.
"It's a bit like you go to a doctor and he's been trained to deal with your problem, you go to a lawyer, and the same thing," McDowall told the inquiry, fighting back tears. "I felt that … we had been to a big bank that we had banked in for 16 years and then never thought that I would be lied to."
Documents presented by Orr showed the lender had offered to return about A$50,000 to cover only the fees it had charged McDowall for the advice and some of the losses of their savings but that was not enough to reclaim her home.
A Westpac spokesman said it would not be appropriate to comment further on the issue "as Westpac's witness is currently being cross-examined" by Orr.
The inquiry also heard that Commonwealth Bank of Australia (CBA) (CBA.AX), the country's largest bank, withdrew advice fees from dead people's accounts.
Under questioning, CBA executives admitted that in one case, a subsidiary of the lender charged advisory fees for more than a decade to a person who had passed away in 2004.
A media representative from CBA was unable to immediately respond to requests for comment.
WIDESPREAD MISCONDUCT NOT ACCEPTABLE
CBA executives also told the inquiry earlier this week that the lender was the worst offender among the big banks in misappropriating fees.
Meanwhile, the country's largest wealth manager, AMP Ltd (AMP.AX), has admitted it lied to the regulator to cover up charging thousands of customers for services they did provide.
"We anticipate the entire board, including the Chairman Catherine Brenner, will step down in the near-term. We see their positions as untenable," analysts at Bell Potter Securities said in a research note to clients.
AMP has lost over A$1.2 billion in market value since the revelations came to light earlier this week.
Financial Services Minister Kelly O'Dwyer has said that such widespread misconduct in the sector was "not acceptable" and the onus was on the financial companies to restore the trust of their customers.
The Royal Commission is just a couple of months into what is expected to be a year-long investigation. The inquiry will be able to make wide-ranging recommendations including legislative changes and on criminal or civil prosecutions.
In the 2000s, at least two executives were jailed for fraud and bribery offences after an inquiry into Australia's biggest corporate collapse, HIH Insurance. A 2006 inquiry into the Australian Wheat Board over hundreds of millions of dollars funneled to the Saddam Hussein regime in Iraq also recommended criminal penalties, however only civil charges were laid.