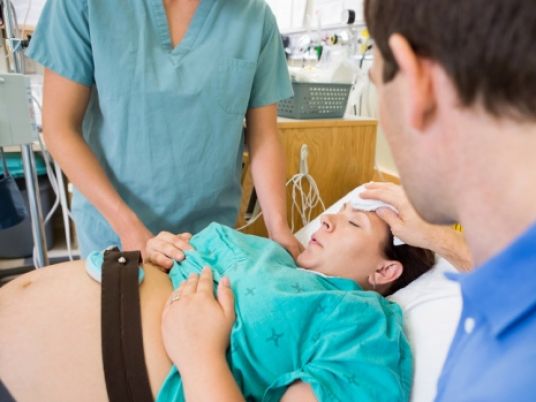 When women have no major risk factors in pregnancy and give birth with a midwife, their risk of stillbirth, neonatal death or serious injury to the baby are the same whether delivering at home or in a hospital, a new Canadian study finds.
Planned home births were tied to fewer interventions, like resuscitation of the baby or cesarean delivery, the researchers note.
"When studies are well designed and carried out, the data consistently find that when women with midwives in a system of well integrated home and hospital birth care give birth at home, outcomes are similar," said lead author Dr. Eileen K. Hutton of the department of Obstetrics and Gynecology and the Midwifery Education Program at McMaster University in Hamilton, Ontario.
"The findings were not surprising but were very reassuring," Hutton told Reuters Health.
In the province of Ontario, 10 percent of births are attended by a midwife, and most happen in the hospital, according to the authors. In the US, about 8 percent of births were attended by a midwife in 2003, with most also happening in a hospital.
The new study is one of the largest that's ever been done to address this question outside of The Netherlands, Hutton said.
The researchers compared about 11,000 planned home births with 11,000 hospital births in Ontario. More than half of the mothers had given birth before.
These were low risk pregnancies, with no risk factors like maternal alcohol or drug dependency, chronic high blood pressure, type 1 diabetes, gestational diabetes, heart condition, hepatitis B, HIV, anemia unresponsive to therapy, antepartum bleeding, eclampsia, small for gestational age babies or other factors. The authors also excluded premature deliveries, multiple pregnancies and babies who presented as breech.
These are risk factors a midwife would explain to an expectant mother during prenatal care, Hutton said.
Two-thirds of those who planned to give birth at home did so, and 97 percent of those who planned to be in a hospital were in a hospital, according to the report in the Canadian Medical Association journal CMAJ.
Eight percent of the home-birth group needed emergency services compared to less than 2 percent in the planned hospital group, but those in the hospital group had more interventions like labor augmentation, assisted vaginal delivery or C-section.
Stillbirth or newborn death happened in 1.5 of every 1,000 home births compared to 0.94 of every 1,000 hospital births.
"Most pregnancies start out as seemingly 'low-risk,' but complications may occur or surface along the line as the months pass by," said Ole Olsen, a senior researcher at the University of Copenhagen in Denmark, who was not part of the new study.
"The 'challenge' for a pregnant woman is to stay healthy all the way to term (i.e. 37 weeks), without running into any complications," Olsen told Reuters Health by email. "My guess is that at least 50 percent will be that lucky."
A woman planning a home birth will need several health check-ups with her midwife to make sure that the pregnancy and her mental preparation is developing well, he said.
"In case of any doubt about the status of the pregnancy as low-risk, the midwife will consult with an obstetrician to clarify any precautions related to the specific health concern," he said.
Most studies have found that home birth is less expensive than hospital birth, even in countries like Canada with universal healthcare, Olsen said.
In England and the Netherlands, qualified midwives are recognized as one of the birth options, and transport and transition from home to hospital are laid out smoothly, Hutton said.
"How that applies to the US depends on jurisdiction, there are some areas where home birth is better integrated than others," she said.
One of the advantages of home birth is it eliminates the hospital to home transition postpartum – when you have your baby you're already where you want to be, she said.