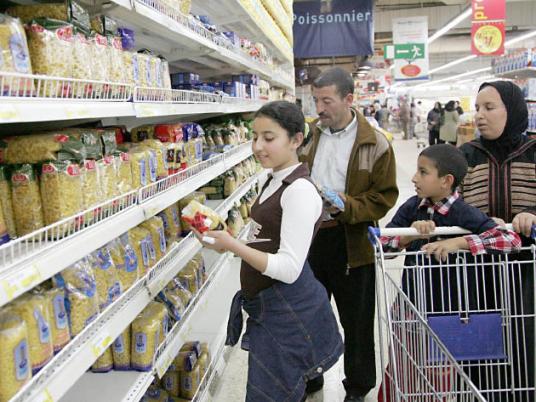 Egypt has witnessed a low turnout on food supply in retail chains and cooperatives, despite the beginning of the new school year, the country's chambers of commerce has claimed.
Traders attribute the problem to consumer fears that ongoing political circumstances would postpone the new term in some areas of Egypt.
Amr Asfour, deputy chief of the Cairo Chamber of Commerce's grocery division, said that while purchasing power is normal, requirements for the new school year have affected consumers. Asfour expected a higher turnout, especially on dairy products and cheese, by the beginning of the new academic period.
Khaled Fathalla, member of the food supply division of Alexandria's Chamber of Commerce, claimed problematic economic conditions and widespread fears had lead to a decrease in purchasing power.
Sami Mahmoud, head of the Nile cooperatives' branches sector, said turnout increased by 25 percent, claiming the figure is limited compared to previous seasons.
Authorities are offering a decrease on dairy products and cheese, of approximately 10-15 percent, in attempts to increase purchasing power and ease the burden on consumers, Mahmoud added.
Edited translation from Al-Masry Al-Youm