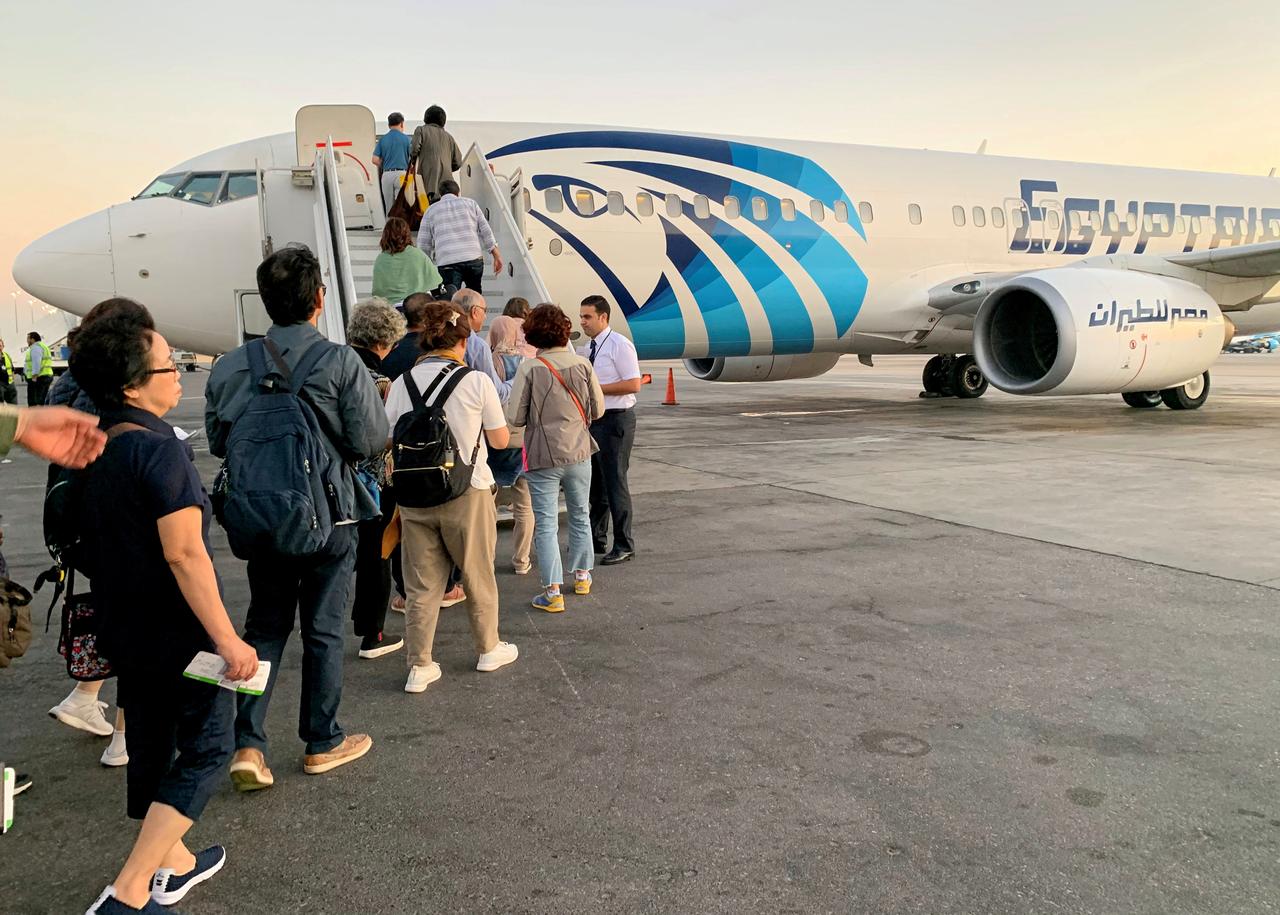 The head of Luxor's Cultural Tourism Marketing Committee Muhammad Othman on Sunday announced that Luxor Airport is preparing to receive two flights from United Arab Emirates's Sharjah starting from February 24, in addition to two flights from Spain's Madrid during March.
Othman said that these tourist trips coming from Sharjah are very important, as the UAE is a key link between the Gulf market and the East Asian markets, especially for trips coming from India and Japan.
The Luxor Airport will receive two charter flights coming from Madrid in March 27 and April 3, with 100 tourists on board each flight. The are set to stop during May and June, and will resume during July with two flights per week.
He recommend that the state consider the Spanish market, as it is one of the most important markets for archaeological tourism.
He also noted that over 300,000 Spanish tourists have been visiting Egypt per year before the outbreak of coronavirus, and that Spain's trips are not limited to the winter season but extend to visiting archaeological and tourist destinations during the summer season.