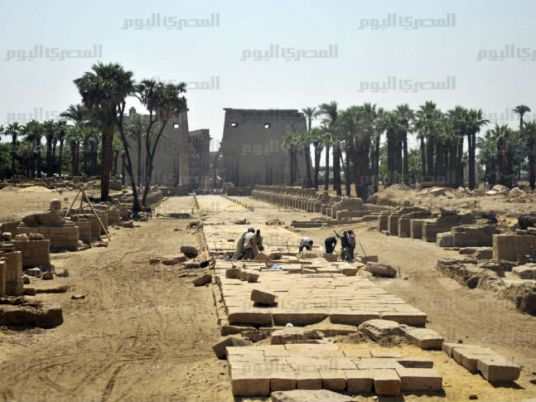 Luxor's executive authorities launched a campaign on Tuesday to remove numerous violations on the governorate's main roads, particularly the Kebash road, which extends for 2,700 meters from the Luxor Temple to the Karnak Temple.
In a Tuesday statement, Luxor's governor said that this renovation of the Kebash road aims to turn Luxor into an open-air museum, a project that would revive interest in the area.
Several residents in Nagaa Abu-Usba at the Karnak area committed numerous violations that needed to be removed in order to complete the project according to the statement, adding that this would represent a big leap forward in Egypt's tourism.
Minya police, in cooperation with local authorities, also removed 33 violations on the Nile River.
Two infringements of state-owned land across a 130-meter area on the Bawiti road in Beni Mazar, Minya, were addressed by the police in accordance with the orders of Minya Governor Qassem Hussein.
Edited translation from Al-Masry Al-Youm