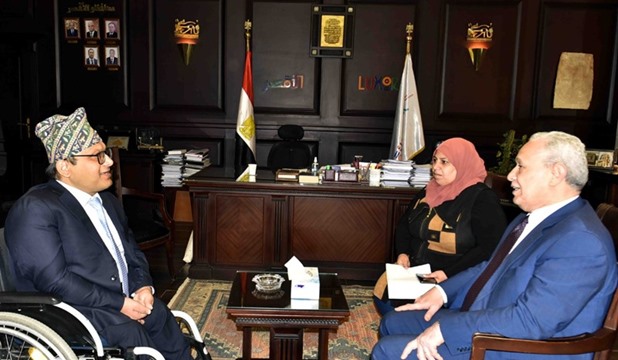 Luxor Governor Moustafa Alham had talks on Friday with Nepalese Ambassador in Cairo Sushil K Lamsal on means of boosting bilateral cooperation.
During their meeting, Alham hailed the deeply-rooted relations between Egypt and Nepal.
The two sides mull ways to boosting bilateral ties, in the trade and tourism domains and exchanging expertise between the two countries.
The Nepalese ambassador said that the two countries are similar in relying on tourism as an essential source of income as tourism represents 10 percent of the sources of income in Nepal, which attracts one million tourists annually.
He expressed his desire to sign a twinning agreement between Luxor and a Nepalese city.