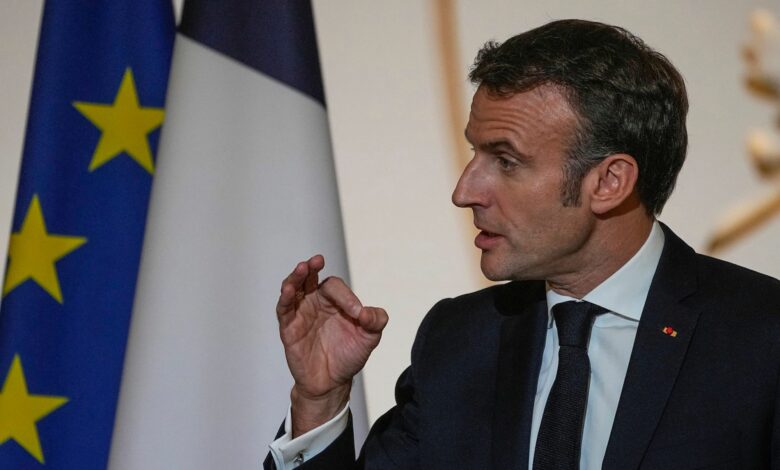 French President Emmanuel Macron on Wednesday denounced Russian attacks on civilian infrastructure in Ukraine and said the acts "cannot go unpunished."
"Ukraine suffered massive shelling today, leaving much of the country without water or electricity. Strikes against civilian infrastructures are war crimes and cannot go unpunished," Macron posted on Twitter.
A series of Russian airstrikes against Ukraine on Wednesday destroyed critical facilities, including energy infrastructure, housing, and a hospital maternity ward, where a newborn baby was killed. The large-scale assault also led to widespread blackouts in Ukraine and neighboring Moldova.
France plans to hold a donor conference in Paris next month in support of Ukraine and its southwestern neighbor, Macron said.
"With winter approaching, we will mobilize international support for Ukraine on December 13 to help that country remain resilient and to guarantee its energy access. We will not forget Moldova, which was also affected by water and electricity cuts," Macron tweeted.
Ukrainian President Volodymyr Zelensky earlier on Wednesday urged the UN Security Council to support the proposed Ukrainian peace formula following the airstrikes, which he dubbed "the Russian formula of terror."