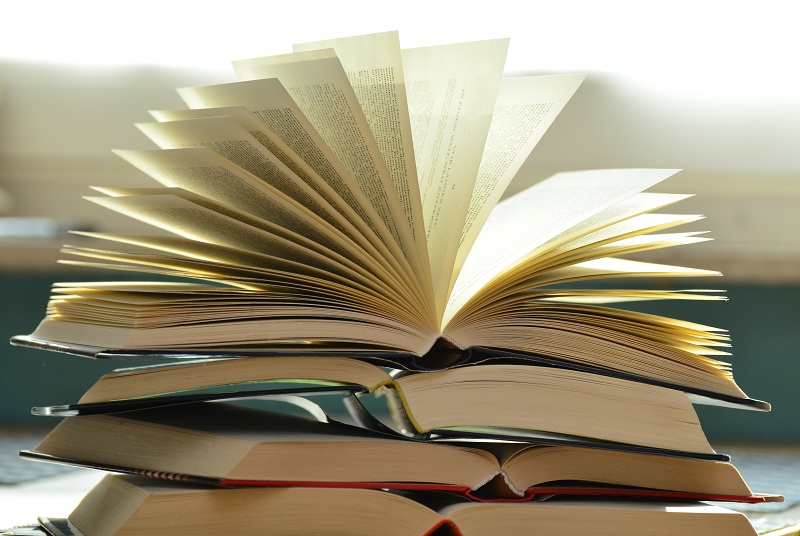 The Cairo International Book Fair's 50th edition, which started January 23 and runs until 5 February, offers you fantastic spots at it's gleaming new avenue that shouldn't be missed. If you're willing to read a wide-ranging set of books this year but still don't know where to start, Egypt Independent presents a brief guide to the fair.
In terms of variety, the AUC Press bookstore successfully thrives with a unique collection of books that you won't find anywhere else.
"Although late prominent architect Hassan Fathy bloomed the world of architecture with his revolutionary architectural concepts, books about him and his science are very rare to find," said Walid Mohamed sales assistant at AUC Press bookstore.
"That's why AUC Press intentionally published for the first time "HASSAN FATHY", a book exploring his architectural life," Mohamed added, stressing that it would be a mind-blowing experience for all professional architects in search of the legendary architect's books.
A definite must-see book is "101 must-see films" by film critic Sameh Fathy, whose comprehensive knowledge of Egyptian cinema history will take cinema lovers across an exceptional artistic tour through 101 Egyptian films.
The AUC Press has also published a brilliant field guide by Humphrey Davies and Lesley Lababidi, entitled "Central Cairo" which provides with full a history of downtown Cairo's streets.
Those seeking the translated works of celebrated Arab novelists such as Naguib Mahfouz, Gibran Khalil Gibran, Youssef Zidan and more are in luck this year as a massive collection is available at the AUC Press bookstore booth.
Being this year's guest of honor, the Arab League's enormous booth features a fine collection of humanist, societal and political books from across the Arab world.
Many Arab literature lovers may be a bit unfamiliar with Chinese culture, which is the main reason for the "Beit al-Hekma's" (House of Wisdom) presence at the book fair, which features discounts at 50 percent and 70 percent.
Mayar Ihab, volunteering sales assistant at the "Beit al-Hekma", talked to us about two of their bestsellers: "Vegetables Seller", a socio-drama book depicting Chinese society and the cultural changes it has passed though since the revolution until these days. The second bestseller is a collective novel divided into four parts; "Locality", "Heritage", "Fictional", "Mythical".
"Dar Dawn" is another attractive booth for its immense size, filled with a considerable amount of new releases for legends such as the late conspicuous writer Abdel Wahab al-Messeiry. The booth also features many of Abbas al-Akkad's work.
At "Dar al-Shorouq" you'll find offers for books at 20 percent, including bestsellers such as "Mesk al-Leil" by Sahar al-Mougy, which just won the Sawiris Award. Another eye-catching corner there contains books from different genres at a 40 percent discount.
Late renowned writer Ahmed Khaled Tawfik dominates numerous parts of the fair, particularly at the "al-Kayan" publishing house, presenting most of his novels which occupy almost half of its shelves.
Filling in the absence of second-hand book sellers from al-Azbakeya district is the General Egyptian Book Organization, which features offers that start from one LE until 15 LE.
Another governmental participation is by High Cultural Institute, one of the main organizers of the CIBF since 1995 according to Essam Shokran, Sales Manager of the booth. The High Cultural Institute flourishes with reasonable affordable books and two new releases, the ninth edition of Naguib Mahfouz magazine and the book "Philosophy of Interpretation".
Hall three saw the gathering of numerous participating foreigners and Arab countries such as Paraguay, Kazakhstan, India, Libya, Yemen, Sudan and many more. These countries participation were embodied in mini-booths that contained language learning books, significant historical books and children's books.
As part of the excellent facilitation offered by the fair this year, the "Mazaya Association for Blind Care" offers a wide assortment of books for blind people in braille that include educational, literal and informational books.
Finally, if you're at the book fair for some academic research purposes, then pay a visit to the Ain Sham University booth which features books from all their faculties. The "Bekah for Information Technology" booth also has varied categories in many fields as business marketing, scientific research, and medical books among others.
Haitham al-Hajj Chairman of CIBF declared that the fair's working hours will be extended on Thursday, Friday and Saturday.