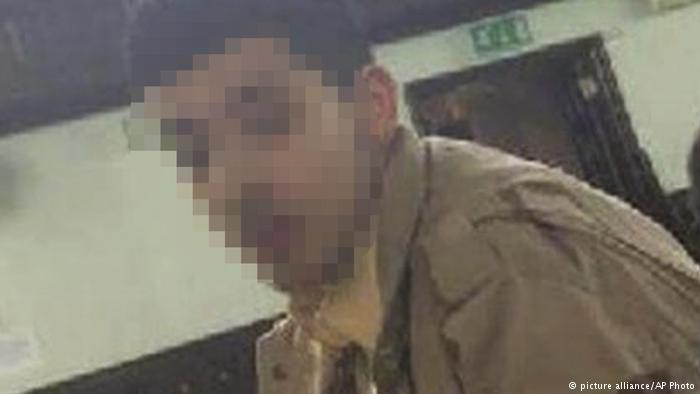 Investigators believe the man behind the 2017 Manchester Arena bombing had links to Germany, two German news outlets reported on Saturday.
On May 22, Salman Abedi carried a backpack full of TATP explosives and nuts and bolts into the lobby of an Ariana Grande concert. The Libyan-born British citizen waited for people to start leaving and then detonated his bomb, killing 23 people, including himself, and injuring many more.
Police immediately suspected the 22-year-old had a support network, and his 20-year-old brother Hashem was soon arrested in Libya. He was suspected of having aided his brother's deadly quest and admitted to having full knowledge of the plans. He allegedly sourced the explosives, helped raised funds for the attack and arranged logistics.
He was additionally suspected of planning attacks against the head of the United Nations Support Mission in Libya, Martin Kobler, a German citizen. British tabloid outlets reported he was also planning an attack against the British ambassador to Libya, Peter Millett.
Now, German news weekly Focus and Cologne daily Kölner Stadt-Anzeiger say Hashem traveled at least twice to Germany.
Investigations by Special Branch, Scotland Yard, MI5 and German authorities reportedly found that Hashem visited the Leipzig and Weissenfels areas in eastern Germany.
Records revealed that on December 17, 2016, he was caught without a ticket on the train from Weissenfels to Leipzig and showed his British driving license to the officials, the outlets reported.
In Weissenfels, which has a large Libyan community, he reportedly met with three real-estate agents who have since been accused by security agencies of being money launderers. One of them was raided by police for tax evasion and violation of labor laws, according to the two outlets. The second was reportedly arrested in Dubai for violating trade embargoes on Libya.
And the third was a Libyan businessman who openly applauded Islamist martyrs on social media and allegedly has close connections to a radical Libyan militia group loyal to deceased Libyan dictator Moammar Gadhafi.
Security agencies believe Hashem's journeys in Germany could point to a terrorist financing cell in the country. In May it was reported that just days before Salman carried out his attack, he transited through Dusseldorf Airport on his way to Manchester from Turkey. He was also believed to have been in Germany before, having flown from Frankfurt Airport to Britain in 2015.