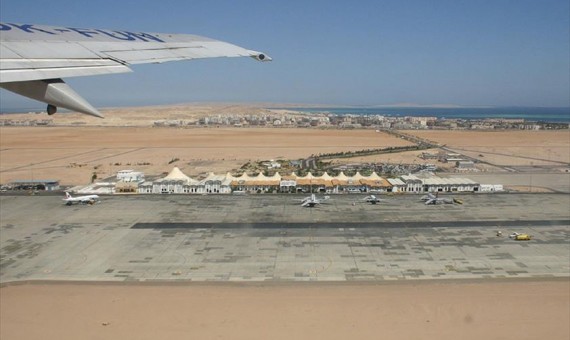 Red Sea Governor Ahmed Abdel Allah announced on Tuesday that the government would open and operate the Berenice Airport, south of Marsa Alam, in 2019.
Abdel Allah added during a meeting with German journalists that transferring the old Berenice military airport to a new military-civilian airport cost LE 430 million, which was provided by the Ministry of International Cooperation.
Abdel Allah clarified that the airport would serve tourist resorts and holidaymakers coming to south Marsa Allam.
In August 2017, Minister of Civil Aviation Sherif Fathi announced that Egyptian President Abdel Fattah al-Sisi would be presenting five "gifts" to Egyptians in the form of five new airports: The Sphinx International Airport, The New Capital Airport, the Bredwell Airport, the South Red Sea Airport, and the Ras Sidr Airport, to add to Egypt's 22 airports.
Edited translation from Al-Masry Al-Youm