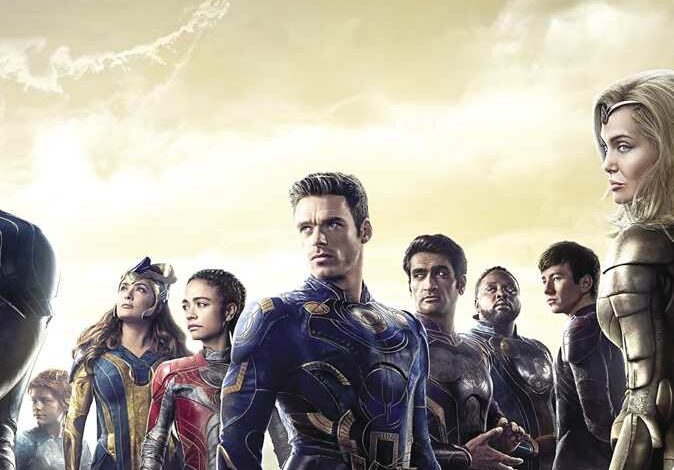 Egyptian cinemas tore down posters for Marvel's latest entry to its blockbuster cinematic universe the "Eternals", which was scheduled to be released in cinemas earlier in November, after a decree by the Censorship Authority for Artistic Works banned the movie due to homosexual scenes.
A source within the censorship authority said that the film-producing company refused to make amendments to the scenes that are considered inappropriate to Egyptian morals and opted to just ban the film.
Local censors in Saudi Arabia, Kuwait and Qatar revealed that the movie was banned due to its inappropriate content, especially after Disney refused to make any modifications to the movie by deleting those scenes, according to Variety.
Those countries were not the only ones to ban the film, as China boycotted it due to statements by the film's director attacking the Chinese government.
However certain Arab countries are still showing the film including Jordan, the UAE and Lebanon.
The Eternals sparked great controversy due to homosexual scenes between two heroes of the movie, as well as scenes where a god appeared and was addressed during the scene.
The scenes were rejected by some Asian, Arab and Gulf countries, including Saudi Arabia, Kuwait and Qatar, which banned the movie due to violating the conservative values of society.
Angelina Jolie, one of the film's heroines, denounced the ban saying at a press conference: "I'm sad for [those audiences]. And I'm proud of Marvel for refusing to cut those scenes out."
"I still don't understand how we live in a world today where there's still [people who] would not see the family Phastos has and the beauty of that relationship and that love," she continued.
"How anybody is angry about it, threatened by it, doesn't approve or appreciate it is ignorant," Jolie added.
Foreign films that deal with same-sex relationships are either banned or screened after deleting those scenes, which puts the audience in front of a cut movie and that affects the dramatic structure. This happened with the 2004 movie "Brokeback Mountain", which was screened in Egypt after cutting homosexual scenes.
The events of the film takes place following the events of "Avengers: Endgame" (2019) and stars Jolie, Kumail Nanjiani, Lauren Ridloff, Don Lee, Lia McHugh, Salma Hayek, Richard Madden, Gemma Chan, and Liah McHugh.