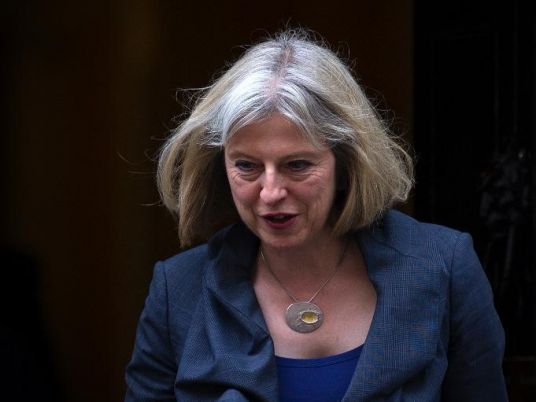 Home Secretary Theresa May wants to strip naturalised terror suspects of their British citizenship in a last-minute amendment to an immigration bill expected to face strong opposition in parliamentary debates Thursday.
The move is an apparent effort to appease backbench lawmakers among Prime Minister David Cameron's Conservatives, the main party in the governing coalition.
The home secretary already has to power to strip British citizenship from people with dual nationality.
However, the proposed amendment would allow May to make people stateless if they have been naturalized as a British citizen, whether they hold another nationality or not.
"Those who threaten this country's security put us all at risk. This government will take all necessary steps to protect the public," said Immigration Minister Mark Harper.
"Citizenship is a privilege, not a right. These proposals will strengthen the home secretary's powers to ensure that very dangerous individuals can be excluded if it is in the public interest to do so."
The government is set to clash with Conservative rebels over the Immigration Bill, as a key amendment backed by restive backbenchers has been chosen by the speaker to be debated.
The amendment would allow ministers rather than judges the final say on whether deportation would breach the rights of foreign convicted criminals.
Thursday's debate in the elected lower House of Commons is a stage in the bill's progress through parliament. It would next be sent to the appointed upper House of Lords for consideration.