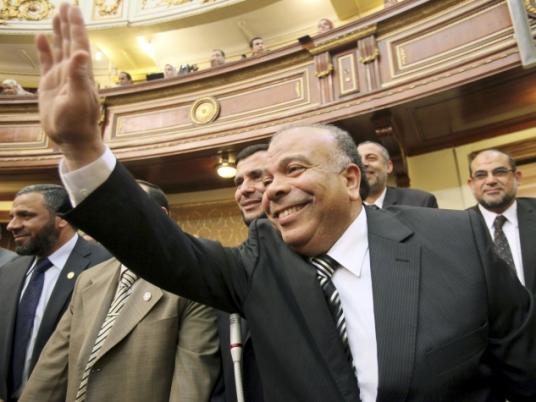 The Muslim Brotherhood intends to establish official offices in many countries abroad, and to form a parallel government in Paris, in order to international take action against the Egyptian administration in power.
This comes in conjunction with the MB efforts to sue the Egyptian government in front of the International Criminal Court.
Freedom and Justice party spokesperson Ahmed Aqeel said the establishing offices that represent what he describe as 'the revolution,' has become a priority to form a government in exile.
Historian Mohamed Al-Gawady, known for his ties with the MB, tweeted the names of figures taking part in the exile government. In consists of 25 ministers, who were members of the dissolved parliament, including 10 currently in prison: Abul Ela Mady, Essam Sultan, Saad al-Katatny, Hesham Qandil , Bassem Ouda, Mohamed al-Beltagy, Hatem Saleh, and Hatem Azzam, Ihab Shiha, Hazem Salah Abu Ismail, and Osama Roushdy, in addition to three figures from the 'true' left-wing.
The reason for forming this government is "to be prepared to take over Egypt after the coup leaves."
"The government will be headed by a patriot person, who currently holds a prominent position outside the government," he added. "There are 20 countries that will recognize [the government] in the first week."
On the other hand, FJP leading member Reda Fahmy said that internationally suing the current "is a legal action, not an external intervention."
Edited translation from Al-Masry Al-Youm