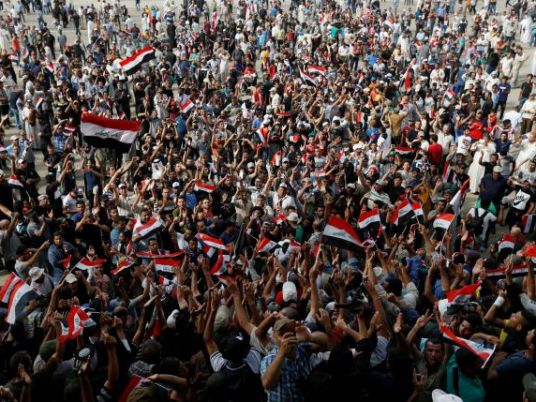 The Giza Criminal Court on Thursday acquitted Muslim Brotherhood Supreme Guide Mohamed Badei and seven other Brotherhood leaders in the case known in media as the "Istiqamah Mosque" incident.
The Court of Cassation accepted the appeal submitted by Badei, as well as MB leaders Mohamed al-Beltagy, Safwat Hegazy, al-Husseini Antar, Essam Ragab, Mohamed Gomaa and Basem Oada.
The prosecution had charged the accused with murder, attempted murder, joining an illegal group intended to disturb public security and peace, damaging public and private property, and resisting authorities.
The case dates back to July 22, 2013, when violent protests erupted in front of the Istiqamah Mosque, killing at least nine people and injuring about 20 others.
Late top prosecutor Hisham Barakat referred the accused to a criminal trial over charges of killing nine people and the attempted murder of 21 others, assembling, damaging public and private property, possessing arms and ammunition, and joining an illegal group.
On May 31, 2014, prosecutors described the defendants in the case as "wolves" who claimed that they were establishing the law of God and demanded the maximum punishment against them.
On August 3, 2014, the Giza Criminal Court sentenced Badei, Beltagy, Hegazy, Erian, Antar, Essam Radwan, Mohamed Gomaa Hussein Hassan and Basem Oada to life in prison. The court also sentenced Assem Abdel Maged, Ezzat Sabry, Hassan Goha, Anwar Ali Shaltout, Ezzat Mostafa and Mohamed Ali Tolba to death in absentia.  
On October 1, 2016, the Giza Criminal Court sentenced Mahmoud Abdel Razek Mahmoud to death in a retrial over the same case.
On October 22, 2016, the Court of Cassation accepted the appeal submitted by Beltagy, Hegazy, Antar, Ragab, Gomaa and Oada against the life prison sentence and ordered a retrial for them.
On May 7, 2017, the first retrial session was held.
On January 10, 2019, the Giza Criminal Court acquitted the defendants.
Edited translation from Al-Masry Al-Youm