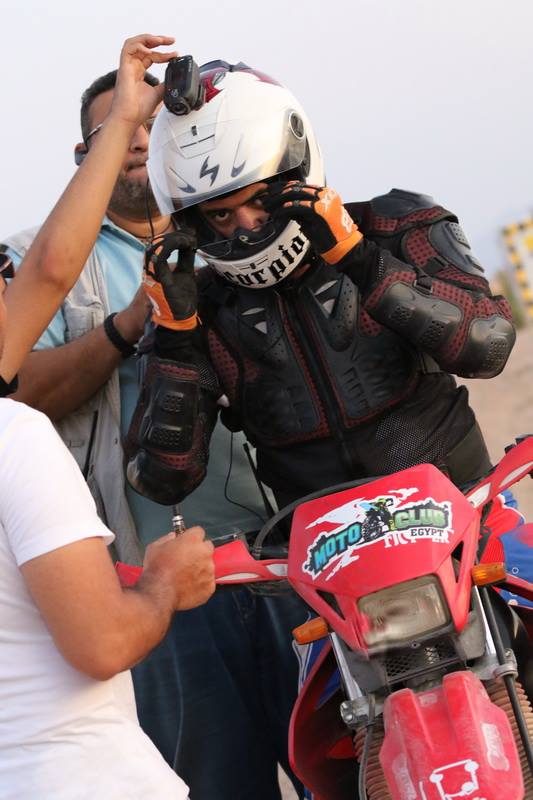 A new world record for the longest distance crossed on a motocross bike in one day was achieved by the Egyptian motorcyclist Ali Abdo who managed to break the Guinness World Record.
By crossing 613.59 km (381.27 miles) which is the longest distance crossed on a motorbike in 24 hours, Ali was able to break the Guinness World Record in Egypt's coastal city of Gouna.
The 34 years-old Egyptian motorcyclist Ali Abdo applied at the end of 2016 to the Guinness World Record aiming to achieve a World Record.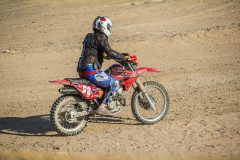 "Through off-road track and a Honda Tornado 250 cc motorbike, I have engaged in the implementation of the World Record operation in June 2016 in a track located inside Egypt's coastal city of Gouna" Ali told Egypt Independent.
He further noted that after ending the trial inside the track by lapping around the Motorclub Egypt track 510 times, he awaited the final ratification of his world record from the international Guinness World Record.
"The ratification on my record from Guinness arrived last week, last time when similar world record took place was in 2013 in England" he said.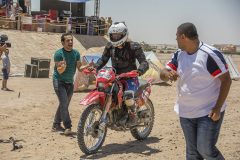 Ali explained that his goal was to attract the world's attention towards Egypt as a touristic destination and appropriate environment for similar types of the motorbike sport.
In 2013, Abdo launched his own initiative "Around Egypt on a Motorcycle" that aimed to encourage adventure traveling, explore the beauty of Egyptian locations, and increase the motorcycle riding culture in Egypt.
Since the start of the initiative, Ali has attracted local and international attention from various media outlets.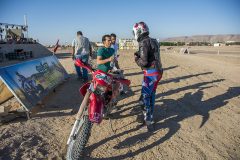 In 2016, Ali achieved a world record when he crossed the longest distance touring Egypt on a motorcycle in 7 days. He traveled across the country to photograph his adventure and the hidden gems of Egypt.
Ali, who is also a senior system engineer at IBM, is currently working on an electronic encyclopedia to include his trips around Egypt. This encyclopedia will act as a complete guide to the destinations and services that people might need on their trips.