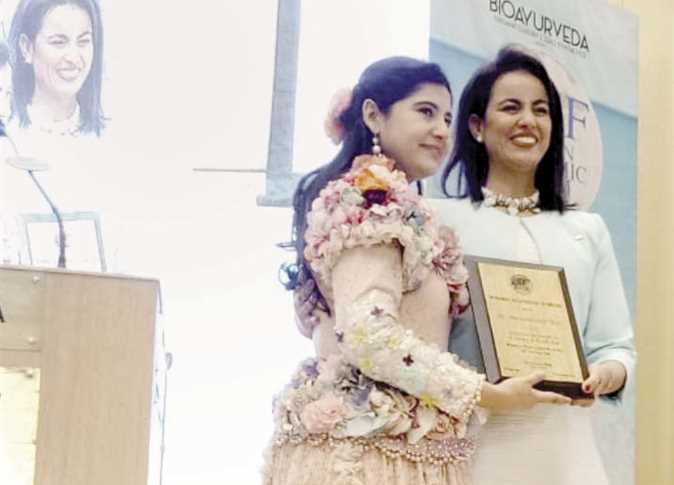 For the first time in Egypt's history, an Egyptian female MP, Marianne Azer, spoke at the annual Rotary International Convention, asked to make the address in light of her superb career.
The International President of Rotary personally invited Egyptian MP Azer, Chairwoman of the Youth and Women Committee, to contribute to the 110th edition of the annual Rotary International Convention in Germany's Hamburg, making her the very first Egyptian woman to give a speech at this renowned conference.
Azer tackled the significance of cultural diversity in her speech, underscoring the importance of acceptance of the other. She referred to Nefertiti, the ancient Egyptian queen seen as an icon of female empowerment. Furthermore, she talked about the recently launched Egyptian floating hospital set to sail by Egypt's governorates to offer medical services.
Before being appointed to the Egyptian Parliament, Azer had a remarkable engineering career, which she bolstered by her master's degree and a PhD in Communications and Electronics Engineering.
She is currently an Assistant Professor and the Director of the Information Center at the National Telecommunication Institute and Assistant Professor at Nile University. She is a former Assistant Minister of Communications for Strategic Initiatives. She has published more than 70 papers within her specialization.
The Rotary conference hosted more than 26,000 attendees representing more than 170 countries. Several Egyptian officials, including head of the Egyptian Parliament Ali Abdel Aal, have greeted Azer, asserting that she exceptionally augmented the image of Egyptian women in the eye of the world, attracting many to visit Egypt. 
"It is worth mentioning that this conference has witnessed the presence of iconic public figures over the past years, including the billionaire Bill Gates and Mohamed Younis, the international prominent economist," Azer commented on her Facebook page right after the conference.
Likewise, in 2017, Azer was listed among the world's top 100 Specialized Academics by the Global Biotic organization on the sidelines of the International Conference Gap Summit that was held in Washington. That recognition was to celebrate her "video of application" that would enable diabetics to receive follow-ups on their health conditions.
MP Azer has recently participated in several distinguished platforms representing Egyptian women.
Giving lectures on numerous platforms around the world has earned her plentiful international as well as national awards, grants, and certificates. In the same vein, the British Embassy selected Azer as one of the top ten lecturers in Egypt, About Her website reported.
The MP made another vital global appearance attending the 25th edition of the 2019 International Women's Economic Forum (WEF), which recently took place in India's New Delhi. Celebrating her outstanding contributions throughout her career, WEF elected Azer to the International Parliament for Tolerance and Peace (IPTP) as the "Woman of Contract" at the Academy in India, according to About Her website.