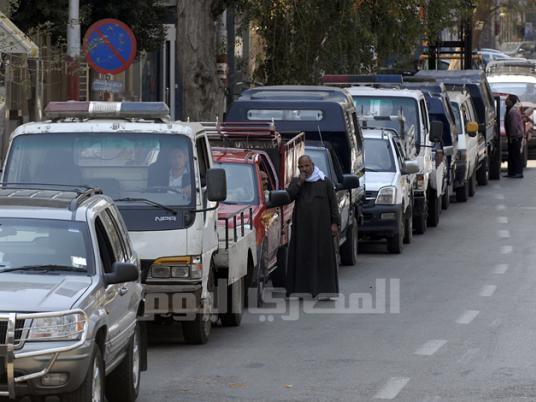 Egypt is asking for assistance from certain Arab countries to help ease the fuel crisis it has been facing for over three months now, MENA reported on Saturday.
The state-run news service quoted a high-level military official as saying that Egypt thought of seeking help from Arab countries when the fuel crisis started.
The nationwide gas and fuel crisis has continued in Cairo and other governorates this month, with demand increasing as buyers fear further shortages.
Protesters demanded that the government take action in various governorates, and cars queued for several kilometers outside petrol stations in some regions.
The Islamist-dominated parliament blamed the government for failing to respond to the crisis, saying that such a failure is a reason to remove the cabinet.
Egypt produces 90 percent of its gas consumption.