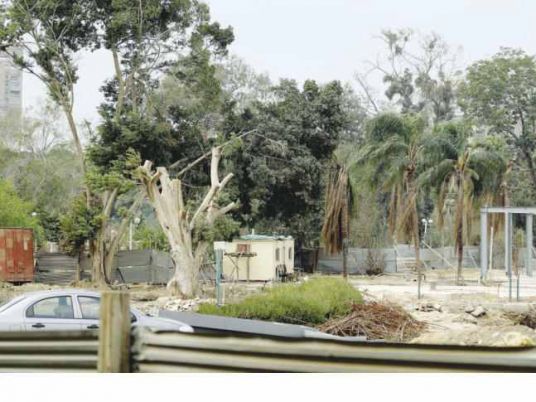 The historic Merryland Park in Heliopolis suburb has recently witnessed what was described by the residents as 'massacre' to its rare species of trees.
Hesham Nabil, Heliopolis resident, said the park has been closed for more than two years. It's supposed to be developed by a contracting company. "We found out two months ago that the number of the park's trees was highly reduced. We found that the trees were being uprooted. It became clear when it came nearer to the external wall of the park, although this is illegal."
Meanwhile, Major General Hesham Khashaba, the district chief, said the park is a privately-owned by the Heliopolis Company for Housing and Development, which rented the park to an investor who started developing it. He added that according to the license he has from the district, he is allowed to establish a building. The district also approves establishing a parking lot under the building.
"The park is full of dense trees. The investor just started removing them," he added.
Edited translation from Al-Masry Al-Youm