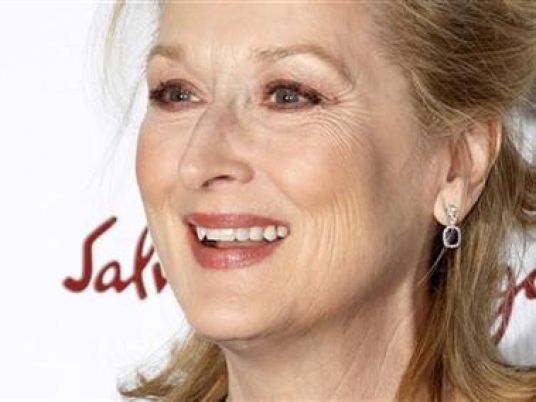 Oscar-winning Hollywood star Meryl Streep will head the jury of next year's Berlin Film Festival, organizers said on Wednesday.
Streep will be jury president of the 66th Berlinale from February 11-21 in her first-ever role as a festival juror anywhere.
"It is a thrill to return to the festival under any circumstances, but it is with great relish and anticipation I look forward to jury duty," said Streep, 66, in a statement put out by organizers.
"The responsibility is somewhat daunting, as I have never been president of anything before… Grateful for the honor."
The Berlinale is Europe's first major film festival of the year.
The three-time Academy Award winner has appeared in over 40 films and is widely considered one of the world's most talented and versatile actresses.
"Meryl Streep is one of the most creative and multi-faceted film artists," said festival director Dieter Kosslick.
"To mark our enthusiasm for her extraordinary talent, we awarded her the Honorary Golden Bear in 2012 for her lifetime achievement.
"I am very happy that she is returning to Berlin and, with her artistic experience, will take on the chairmanship of the International Jury."

Streep's international breakthrough came in the late 1970s with the TV series "Holocaust" and Vietnam war veteran movie "The Deer Hunter".
Cinema highlights since then include "Kramer vs. Kramer", "Sophie's Choice", "Out of Africa", "The Bridges of Madison County", "The Devil Wears Prada", "Mamma Mia" and her portrayal of Margaret Thatcher in "The Iron Lady".