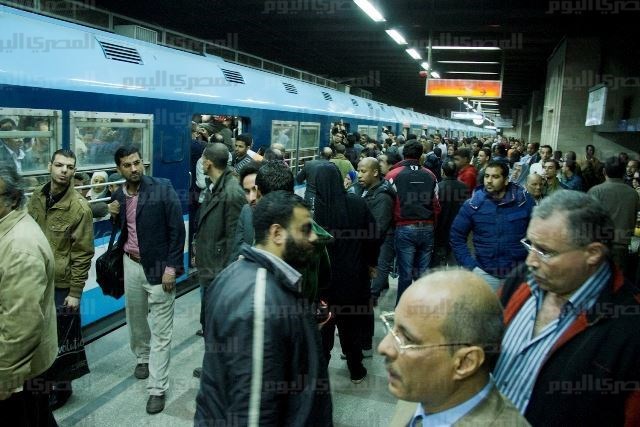 Ahmed abdel-Hadi, spokesperson of the Egyptian National Authority for Tunnels, denied claims that the price of metro tickets is to rise.
"The increase of the metro ticket price is a sovereign decision," abdel-Hadi said on a talk show aired Saturday on Al-Assema satellite TV channel.
Egypt's government on Thursday increased gasoline and diesel prices, in the second fuel hike since the currency was floated last November and the latest cut in state subsidies to ease the budget deficit, Petroleum Minister Tarek El-Molla told Reuters.
Molla said the price of 92-octane gasoline rose to LE5 ($0.2767) from LE3.5 per liter, while diesel and 80-octane, the most commonly used fuel category, increased to LE3.65 per liter from LE2.35, according to Reuters.
Meanwhile, the Egyptian Company for Metro Management and Operation has decided to reduce the speed at which metro trains travel due to current high temperatures.
An official statement from the company said the trains' speed will be reduced from 80 to 60 km/hr.
Edited translation from Al-Masry Al-Youm