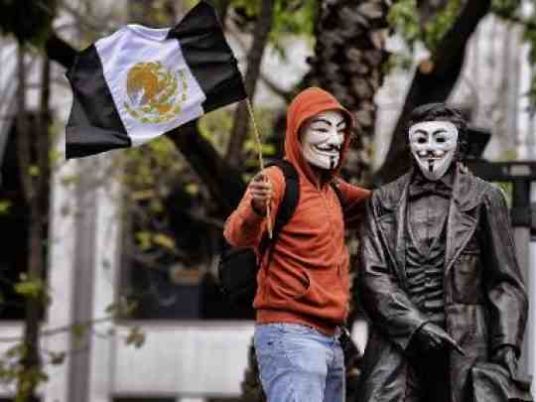 A suspected member of a Mexican gang was arrested as part of an investigation into the disappearance of 43 students, authorities said Friday.
Felipe Rodriguez, known as "El Cepillo," was arrested Thursday night in the city of Jiutepec, about 90 kilometers (56 miles) south of Mexico City.
He is an alleged associate of one of the leaders of the Guerreros Unidos cartel, a prosecution source told AFP.
Guerreros Unidos members told investigators they had a hand in the killing of the students.
The 43 students, who were all enrolled in a rural radical leftist school, disappeared after they were reportedly attacked by municipal police and members of Guerreros Unidos in the city of Iguala on September 26.
There has been little definitive news about the students since then, but the investigation has indicated the students may have been killed, incinerated and then thrown in a river.
Authorities have arrested about 100 people since the disappearance, which has sparked an uproar in Mexico.
Those arrested include local police, Iguala's mayor and his wife, as well as the sister of a notorious drug trafficker.
The former mayor Jose Luis Abarca has been charged with kidnapping. He is believed to have ordered the police to quell a student protest in the city ahead of the disappearance.